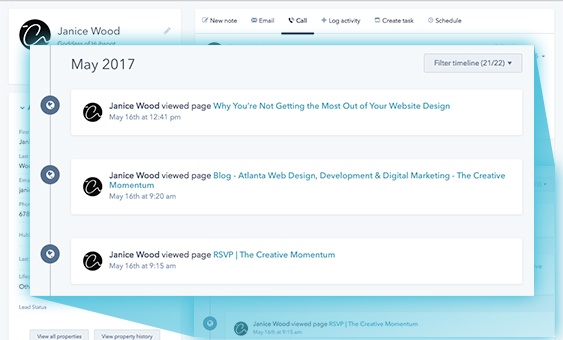 "The biggest mistake companies make choosing a CRM is not fitting it to the goals and strategy of their sales team. If the team finds it too overwhelming or difficult to use consistently, it is a waste. HubSpot's CRM has truly been a gift to my job. Responsiveness is everything in sales and it really made my job easier. I can't tell you how often customers appreciate how quickly I respond to them and that's because HubSpot made it so easy."
– Christine Verska, Director of Sales, The Creative Momentum
HubSpot's Customer Relationship Management system is a dream come true for any sales team. Our own Director of Sales Christine Verska and Sales Manager Tyler Roy sat down to describe their favorite HubSpot CRM features and comparisons to other systems.
Read More