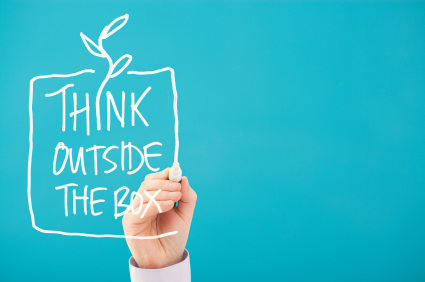 Creative advertising does not have to cost you 4 million dollars like the 2013 super bowl commercials. In fact you should be striving for the biggest return on investment for your advertising dollars. Below are a few creative advertising campaigns that will help you think outside the box for your own company.


CREATIVE ADVERTISEMENT # 1:


Does the Dollar Shave Club ring a bell? This Santa Monica company sells cheap razors and razor blades online and they deliver it right to your door.


Budget: Less than $5,000


Creative Advertising: a YouTube video


Difference: Bold, Capturing, and Memorable


Outcome: Almost 9 million views on YouTube in less than a year


CREATIVE ADVERTISEMENT #2


Dumb Ways to Die - I remember when I first came across this video and I was thinking to myself "what in the world is this about?", but yet I just kept watching. Metro Train's goal was trying to communicate safety around trains.


Creative Advertising: a YouTube Video that is nearly 40 million viewers since November 2012.


Difference: Capturing, Catchy, and Fun


Outcome: "Within two weeks it had generated at least 50 million worth of global media value in addition to more than 700 media stories, for a 'fraction of the cost of one TV ad' (Wikipedia).


CREATIVE ADVERTISEMENT #3


Mashable (inspired from Indigo doing this on their logo) created the world's largest real-life Facebook wall in November 2010.
Creative Advertising: A social media campaign to get a large amount of "Facebook Likes" where even YOU could be on their wall. All you had to do was "like" their Facebook page at the time.
Difference: Unique, Interactive, and Cool
Outcome: They now have over 1 million Facebook likes


Summary: Be creative, unique, bold, fun and willing to take a risk.