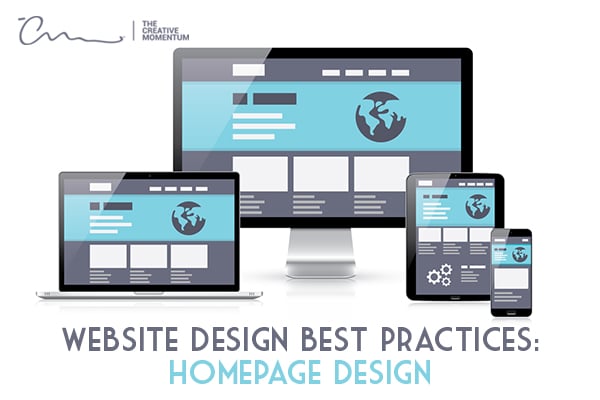 Every business knows just how important its website is. What most businesses don't know (necessarily) is how important their homepage is.
We've created dozens of websites and therefore, homepages. What's we've learned along the way is that for most businesses, their homepages are far and away the most trafficked page on their site, and that most visitors coming to the homepage don't know what the company does. The homepage is the hub of a brand's online marketing; acting as a foundation for additional resources, blogs, social media, CTAs, and more.
With all of that attention and activity, designing the best homepage can feel like an intimidating prospect. What makes one homepage better than another? Which elements are "must-haves" on your company's homepage?
Luckily, we've been down this road a few times. To take the pressure off a bit, we've created this list of homepage best practices you can follow to create a stellar homepage that delivers, while also learning how to customize it for even better results.
---
How Important Is Your Homepage?
If it wasn't yet clear - very.
Your website homepage is the ultimate marketing tool.
If visitors to your homepage don't like what they see, they'll move on. Your homepage is your chance to turn visitors into customers.
So how do you create an effective, engaging homepage? As a web design firm, we recommend starting the process by considering these 11 homepage elements. Although your business may not use all of these tactics, these are what we use and see day in and day out and it's because they work. Let's dive in!

---
1. The Homepage Hero: Strong Headline, Subtitle and Body Copy, Storytelling Imagery
It's hard to overstate the importance of a strong hero on your homepage. It's the first thing readers see when they arrive, and often make the split-second decision of whether to stay or bounce. Companies that succeed in online marketing generally have clear, direct, and well-written hero headlines along with imagery that immediately captivates and orients prospects upon arrival.

There are several approaches to writing a successful homepage headline. The headline can:
Keep in mind that you want your visitor to know who you are AND what's special about you. Come up with something unique that adequately describes your brand's key selling points. Over time, you can refine this process to bolster your hero copy with targeted keyword phrases that add SEO value as well. The best heroes do two jobs: detail your brand's unique value proposition and stay relevant to the keyword queries driving the bulk of organic search traffic.
2. Describe Your Products, Services or Purpose: Your Unique Value Proposition (UVP)
If you've done a good job with your hero, you're already well on your way towards completing this next critically important piece of the homepage: explaining the specialness of your company's products, services, or purpose. In other words, your unique value proposition (UVP).
The main purpose of your homepage is to educate visitors. For a good portion of those visitors, this is the first time they've been to your website and they don't know know what you do, your services, products or value proposition – but they're here to learn! The homepage gives your company a chance to introduce itself, and hopefully make a smashing impression. Here are some questions to answer to generate copy and content that will help you define your UVP:
Define your main products or services as concisely as possible
Why should someone or another business work with you?
How do you differentiate yourself from your competition?
What problems are you solving for customers?
Answering these questions and others will help you brainstorm and develop compelling copy that describes your products and services, nudging prospects down the buyer's journey. Your goal should be that every visitor has a least a surface-level understanding of what you do, even if they are just doing a quick scan prior to leaving your site.
3. Navigation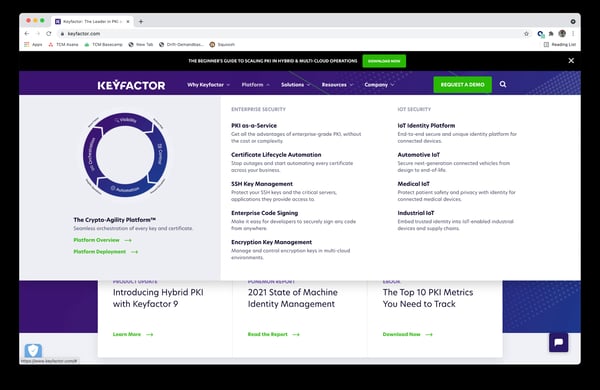 Source: Keyfactor
We all know how frustrating it is to get lost while navigating a website. You click on a link and end up on a page that doesn't give you the answer you're looking for. You look through the navigation menu again, but are met with non-intuitive options that don't make sense, causing you to leave the website.
So you're job for the navigation menu on your homepage (and everywhere else) is to make it easy.
Your strategy here should be built around simplicity and an understanding of the biggest reasons visitors come to your site. Don't overwhelm users right out of the gate! Consider which resources (Solutions, About, etc.) are most relevant to your desired market's buyer journey and add simple, text-based links pointing them in that direction. Submenus or accordian-style menus encouraged!
Remember that adding too much detail usually produces the opposite of the desired effect: Users get turned off by too much detail. Improve usability by streamlining your top-level navigation: start with your prospects and the biggest categories they're seeking (i.e. Sign-up for a Trial, Services, Portfolio, Resources, etc.), and write a list of all these major categories. From there, create your navigation prototype with submenus if applicable. Share with your team to make edits and changes, and troubleshoot anything you may have left out or included unnecessarily.
4. Social Media Integration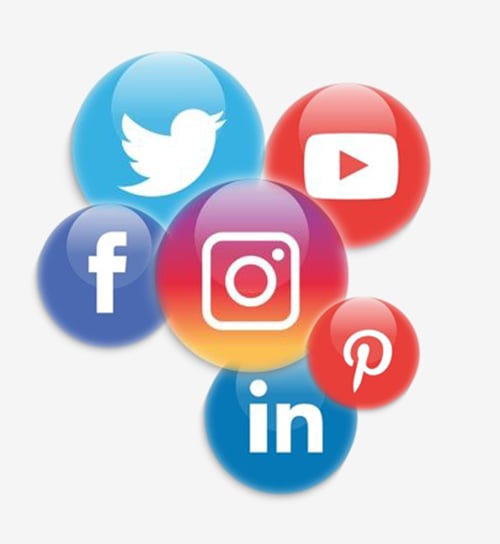 Social media is a major way today's consumers find what they're looking for.
If they're not Googling it, prospects are looking for you on social media, so be sure you include links to your social profiles on your homepage.
The biggest piece here is linking to your social media accounts in the footer of your homepage, but there are other ways to use social media as well. You may include adding social sharing links on blog posts, or depending on your business model, integrating social login options for your users. All of your social media should be consistent with your other marketing initiatives.
Integrating social media on your homepage is be a surprisingly simple, yet effective way to tie your marketing efforts together and support your broader marketing goals.
Check out other common pages in our Website Design Best Practices series!
Website Design Best Practices: How to Create the Services Page
Website Design Best Practices: How to Create the About Us Page
Website Design Best Practices: How to Create a Resources Page
Website Design Best Practices: How to Create a Pricing Page
Website Design Best Practices: How to Create a Contact Page
Website Design Best Practices: How to Create an Effective Blog for Your Business
5. Essential Contact Info
You'd be surprised how many companies don't include basic contact information on their homepage, opting instead to include it on a separate "Contact Us' page.
While it's fine to have a separate website page dedicated to contact information, you absolutely must have that information on the homepage as well. Keep in mind that a certain percentage of your homepage visitors are ready to convert, and the less work they have to do, the more likely it is they'll take that next step.

Here's the contact information you should include on your homepage:
A phone number. Make sure to make the phone number clickable (also known as a click-to-call link), so that prospects can easily dial you up. This is especially important for mobile viewports.

Physical address (if you have one). Again, a best practice here is to make your address clickable via a Google Maps, Apple Maps or other maps site so that visitors who need to find your business location can do so quickly.

An email address.
Additional phone numbers. We all hate calling the wrong number to be put on hold forever, and finally get routed to the right person after many minutes of waiting. Including relevant phone numbers ensures visitors can directly and quickly contact those best suited to help them. Here are some examples:

different office branches

customer support lines or help desks

fax numbers (particularly helpful in healthcare)




Chatbot. If you've invested in creating a chatbot, hopefully you have it installed on your homepage already, but if not, get it on there.
6. Tested Calls-to-Action
The call to action, or CTA, is vital on your homepage. For bottom of the funnel visitors, they're looking for the bright button that is the equivalent of "get in touch with a human now." For top and middle of the funnel visitors, they're also there to try and solve a problem, and ideally your product or services are the answer to their prayers!
You want to engage all of your visitors with bright, actionable CTAs that offer them something useful - whether its a free course, e-book, or "get in touch." Be wary of throwing too much at them at once. Offering five different e-books with different CTAs, for example, will quickly confuse readers and make your page cluttered. A good rule of thumb is to provide two CTAs: one for those at the top of the funnel, like an e-book, and others who are at the bottom and ready to convert, such as "schedule a demo."

Make sure you're selecting your key value propositions to leverage alongside your CTAs, and do some A/B testing over time to see which CTAs generate the best results.
7. Explainer Video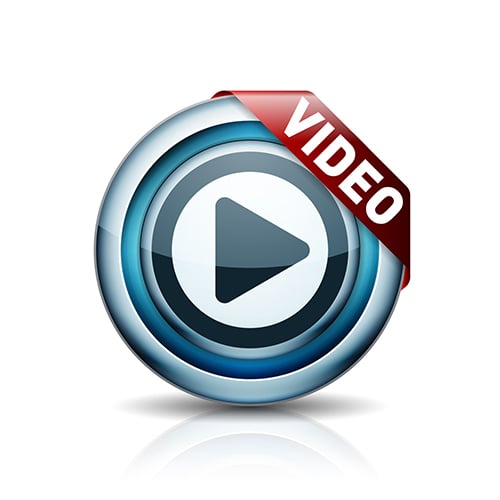 Let's face it. Time is fleeting—at least for most folks these days. People today want things quick and simple. Many don't want to read anything. Video is a super-easy way to reconcile these issues.
Think about it. How many times have you found yourself looking at pages and pages of dull copy explaining a company's services? Wouldn't it be nice to just watch and listen to what they can do for you?
A simple video that tells your visitors what you can do for them is priceless. Keep it brief and focused on your service's key selling points, customer testimonials, or further explanations that a prospect may need before pulling the trigger. These types of videos are particularly useful for those in the SaaS industry and for products that require demonstration, but we're increasingly seeing these videos everywhere: from healthcare services to manufacturing.
But remember to keep things short. The goal isn't to give them all the details, it's to guide them through the essential info they'll need to continue down your conversion path.

8. Social Proof (Client Logos or Testimonials)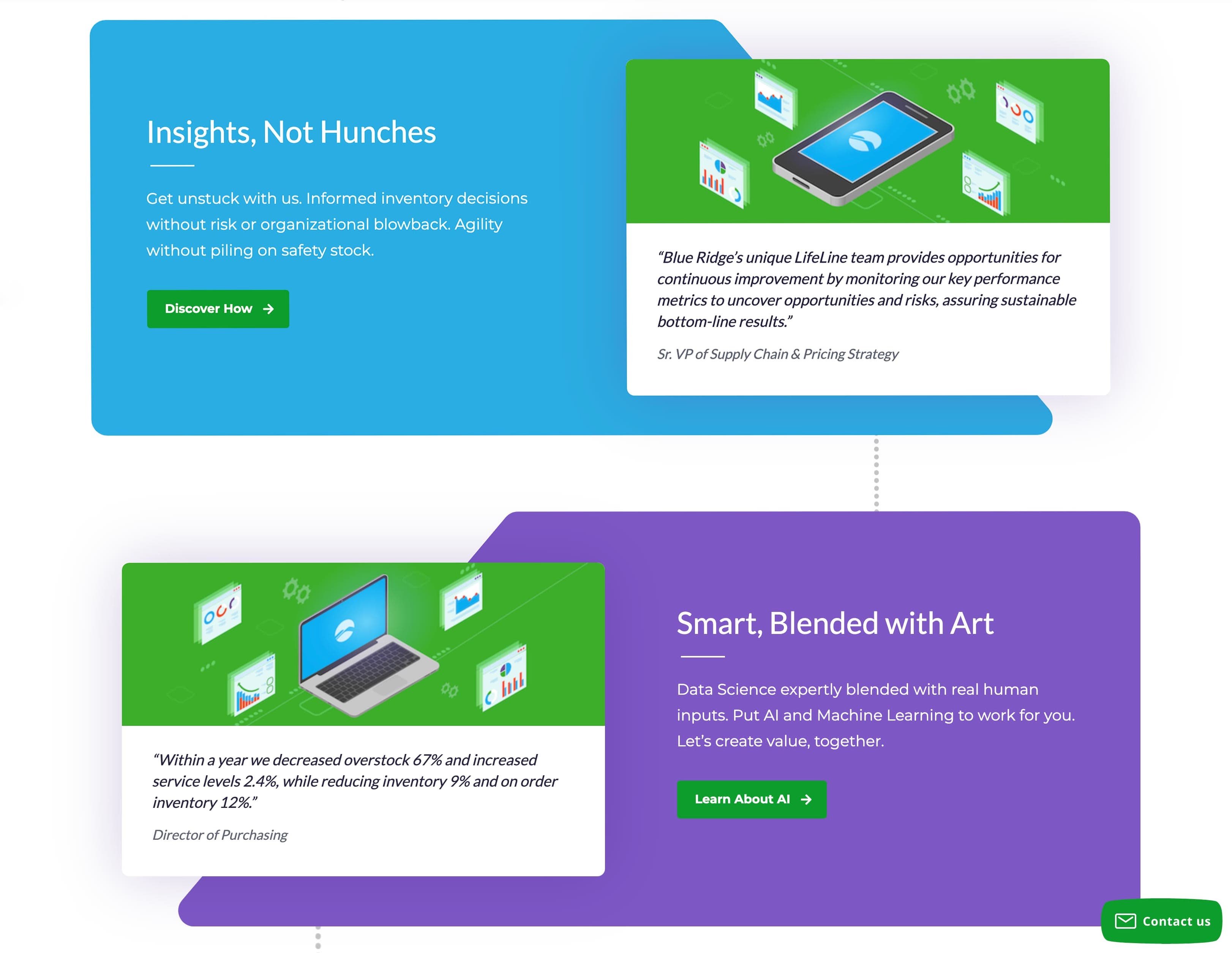 The user has learned some of what you do higher up on the page, and they're now seeking to gain confidence in your product or services. Social proof is a piece of content you'll want on your website's homepage, normally falling near the bottom of the page.
Do you ever buy anything on Amazon without reading the reviews? Does anyone? Testimonials are your customer reviews: according to HubSpot's Flywheel model, they are one of the two greatest sources of influence on the purchasing process. Testimonials let potential customers/clients see what others think about your product or service:
They provide social proof for prospects

They give prospects confidence

They provide important perspective on what solutions look like in action

They personalize your company by appealing to your prospect's emotions; they can begin to imagine what its like to work with you or use your product
Sometimes, social proof can simply be a band of client logos. Whether you use logos or quotes from customers, social proof is an excellent way to build trust, rapport, and establish authority, and your homepage is the ideal place for them to be.
9. High-Quality Images and Visuals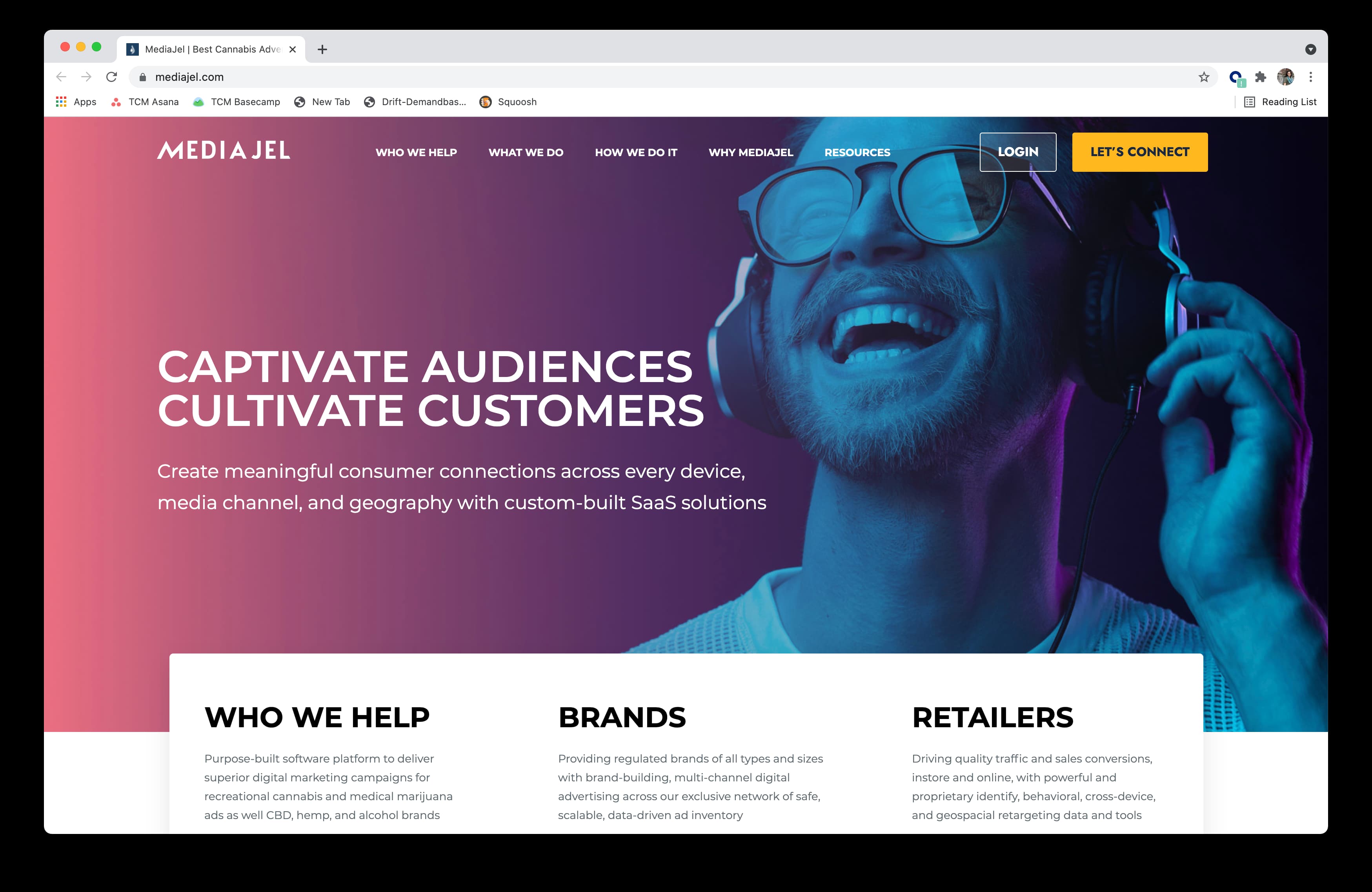 A picture's worth a thousand words, right?
Though it may go without saying, homepage images are an important visual tool for site design.
If you're selling an attractive product, high-quality visuals can do wonders for audience engagement. If you're selling something that can't be visually displayed, like professional services, use photos of your teams at work, samples of client work, or other helpful graphics.
Images of people, in particular, builds confidence with visitors. Confidence leads to trust. Modern consumers are more interested than ever before in who a company "is': show them using images or other visuals.
While not always possible, avoid stock imagery and create something unique that shows off your brand's best features. Stay away from cheesy images: the lightbulb, the globe, the puzzle piece, the handshake. We're here to tell you - that card has been played.
10. Link to Your Blog or Blogroll
We've talked about creating a custom blog for your website before. As a business seeking leads, you should already have a blog available on your website via a subscription link (one of those CTAs). A great way to highlight your blog and get eyeballs on your posts is by adding a blogroll to your homepage, which dynamically displays your latest posts.
Your blog should be where your expertise and unique value shines. This is where potential customers really get to see your subject matter expertise, how you work, what you offer, what the company believes, DIY guides, etc. The blog is a great way to attract browsers to your brand, product and/or service, and gives them valuable information that shows that yours is the company that knows what they're doing and cares.
11. Your Awards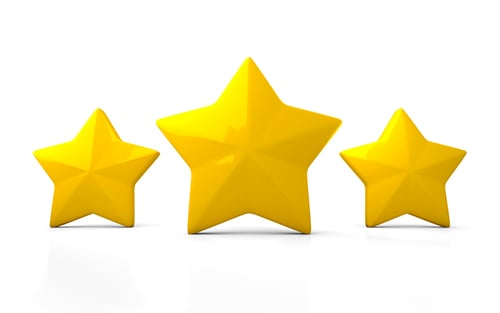 If you've received an award, your customers and prospects should know about it, so adding it to the homepage is a good idea.
Awards yield many of the same benefits that testimonials do: confidence, authority, trust, credibility, demonstrated performance. They show the visitor that you've received special recognition worthy of merit. The awards can be for a product, a service, or even employee recognition. If you earned, flaunt it.
Consider industry awards, nominations, or even mentions of your brand in industry publications or magazines. Any traction your brand has can be leveraged to create social proof and confidence for your buyers.
---
Follow the Advice Above to Create the Best Homepage
Remember, people decide whether or not to keep looking within seconds. Seconds!
That's what makes your website homepage so important. Rest assured that If you incorporate these homepage design best practices, you're off to a good start. For more inspiration, check out these awesome examples of homepage designs we've created for our clients.