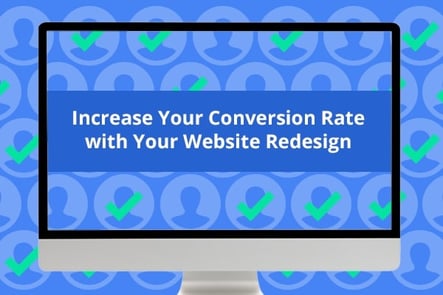 When it comes to websites, content can attract the customer, but it's your website design that seals the deal. Have you devoted a lot of time and energy into developing a website that's filled with meaningful and informative content, only to find your conversion rates lacking? If so, you might want to consider revamping your site's design, and here's how you can do it.
Good Design Means Better Leads
Chances are, you've probably heard about user experience (UX) before. If you're unfamiliar with it, UX is the belief that websites and programs that are fun and easy to navigate increase conversions. These days, every business with an online presence wants their UX optimized, and part of that optimization includes:
Improving aesthetics through color schemes that complement the brand without being too loud or too bland.
Making a site that's mobile responsive – many potential customers browse on their smartphones and portable devices.
Be accessible. Have your contact details visible and in a place that's easy to locate.
How to Improve Your Site Design to Boost Conversions
One of the most important components of a fully-optimized website is a good landing page. Remember that more than 95% of the people visiting your site didn't come there with money in hand to buy your product, so to turn them into customers, you want to have a landing page that provides these two elements:
A clear idea of what you're selling that's located in an easy-to- read spot that is straightforward and simple to understand.
Something that sets you apart from your competitors. Tell the readers why you're the better choice.
Test, revise, and test again
Undergoing a website redesign isn't something that's done on-the- fly. Before you can optimize your site and unlock its full potential, you'll want to conduct A/B tests to determine what works and what doesn't.
Keep it simple
Website redesigns rarely call for a radical transformation. The purpose of having a UX-optimized website is to make it easier for visitors to navigate and understand, so don't go for a graphics and video-heavy design. Instead, consider making minor tweaks such as:
Changing buttons and color schemes.
Adding credibility and social proof indicators on the landing page.
Doing away with unnecessary choices.
When it comes to options, less can be more. Studies have shown that too much choice can be overwhelming to the customer, and by limiting choices, you can actually boost your sales.
Make Your Redesign Subtle
Amazon is the perfect example of how a company can successfully redesign. Despite being a business that has undergone a lot of transformations, and has continuously disrupted the industry for two decades, Amazon's website has been relatively the same over the past ten years – at least on the surface level. When it comes to UX, Amazon continues to improve in speed and navigability.
Just remember that undergoing a website redesign is a great way to make sure that your site gets the traffic and sales that it deserves. However, when it comes to website design, less is more.