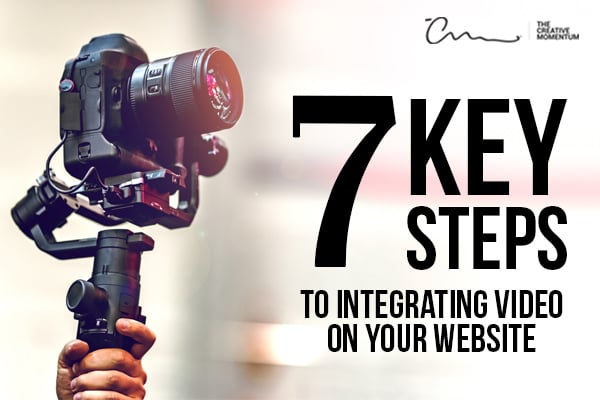 Video is great for connecting with your audience. It is effective at encouraging viewers to take action. Whether you want them to sign up for more information or make a purchase, a well-crafted video that's properly placed on your site can do more than walls of text ever could.
In this article, we're highlighting the best practices for using video to drive engagement and conversions on your site.
---
1. Before You Start Shooting . . .
Don't pick up the camera and start shooting until you consider your message and the most effective way to convey it. Failing to make a plan can result in ineffective videos that may be crammed with information but aren't very useful.

What's the Point?
Start by identifying the points that you want to make, how you want that information conveyed, and how much money you can allocate to video production. If you can't answer the question "Why should a viewer watch this video?" then you need to keep brainstorming until you find a relevant topic with a clear value proposition. Avoid stuffing too much information into one video since this can be overwhelming for viewers.

Live Actor or Animation
Consider whether you prefer a live actor relaying information or an animated video with a voice-over instead. Animations can be ideal for keeping audiences engaged, but they're not a de facto solution for every product or brand. What makes the most sense for your business needs and target audience?
Placement Matters
Where will this video live on your site? Knowing where and how you plan to use videos can clarify your goals. For example, using background videos on your homepage in lieu of hero text can be a great way to add visual flair, but these videos will be different than other types of video content to accommodate its role as a background design feature. Similarly, informational videos placed above the fold should be more direct and benefit-focused than explainer videos found elsewhere. Keep these elements in mind as you consider placement.
To Autoplay or Not
Depending on who you talk to, autoplay is either a savvy marketing move or the bane of a consumer's experience. There are arguments for and against autoplaying videos. Some strong "cons" include slow load times and irritating viewers who are left scrambling for the volume button. At a minimum, if you decide to employ autoplay, keep the volume silent while adding subtitles to make it understandable and increase engagement.
Strike a Balance
And along the same vein, if you're putting a video front and center, then you need to balance out the rest of your site. Additional design elements that appear around your video player can pull eyes away from the video as viewers try to process everything else that's happening on the site.
---
2. Keep it Short
Even though the digital nature of video means you can shoot as long as you like, resist the urge. Shorter videos are far better than longer ones—especially if you're trying to engage with casual browsing traffic as opposed to a warm lead. Likewise, shorter videos are preferable for autoplay and background insertions. If this is a general homepage video, keep it between two to three minutes.
3. Don't Be Cheap
Unless you're already in the business of video and content production, it's a safe bet that you don't have a team of writers, videographers, and editors on hand to whip up a storyboard and script, as well as shoot and edit the video. While low-quality videos work well for viral TikToks and Instagram stories, that doesn't translate to positioning your business or brand as an industry leader. If you're serious about video for engagement and lead generation, it's worth investing in a professional creative team that can help you.
4. The Importance of Post-Production
Post-production is more than just splicing raw footage and adding soundtracks. During this phase, you can create transcripts and add captions—which makes your video more accessible. Especially if you choose to shoot a video on a smartphone, post-production can improve the quality of your videos and give them a polished, professional appearance.
As a rule, it's good to incorporate captioning into all of your videos when possible. Aside from being an important part of creating accessible content, captions add context for each video and make it easier to understand. This is particularly true for auto-playing videos or those without volume. Captions add readable anchors that grab viewers' attention and get them invested in a video that they might otherwise have skipped.
5. If You Decide to Outsource Videos
If you're just trying to spice up your website but don't have the budget to hire an effective video production team, stock video sites are a great alternative. They're budget-friendly, royalty-free, and your web developer can integrate one into your site. But keep in mind, if you're trying to present video material on very specific topics or themes, stock video sites might miss the mark.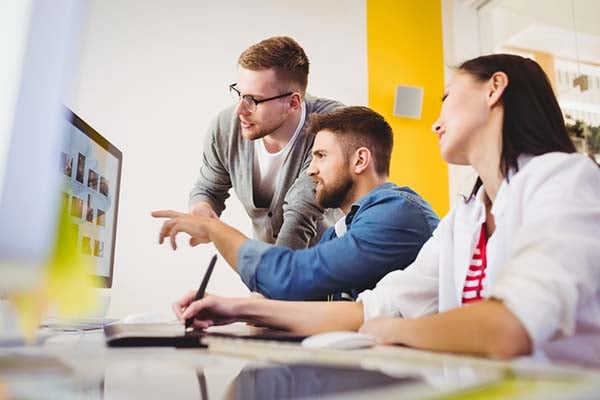 6. Choose a Hosting Solution
For video playback on your site, you have a few options for where your video will live. Hands down, YouTube and Vimeo are the most user-friendly options since most website builders can work with both platforms. Plus, many of these sites also suggest your video to other viewers, increasing the opportunity for your video to be seen by a wider audience. (And in general, it's good practice to leverage sites like YouTube anyway - if a video might be of interest to general audiences, you can score some SEO value by making it available to the public.)
If you prefer to have total control, then hosting your video on your site is the best option. Especially if you're concerned about the SEO implications and the ability to have people link back to your site once a video is shared, self-hosting is a smarter choice. But note that, for WordPress-backed sites, uploading videos directly can snarl bandwidth and reduce load times.
An easy workaround is to use video plugins (like Jetpack) that host the video off-site and let you embed it on your page. These services come with fees, but they're the best way to avoid overburdening your WordPress page with high-bandwidth video.
7. Don't Forget the SEO
If you want to make sure that people can find your award-winning video, you'll need to prioritize video SEO. Include clear titles, descriptions, and tags for each video, complete with links back to your website. Make sure that the schema markup is properly inserted so that search engine robots can understand what's in your video and present it in relevant search queries. To do this, you can either opt for plugins or do it manually by following Google's video schema markup guidelines.
---
Putting It All Together
Video integration is a great way to attract and retain an audience, as well as turn a casual viewer into a potential customer. And with all of the above nailed down, you're ready to get your video out there!
Even if your content was designed specifically for a particular webpage, you can get more mileage out of your investment by optimizing it to share across channels. YouTube is an obvious one, but what about Facebook, LinkedIn, or Instagram? Consider where each video might make an impact and get it in front of as many viewers as possible. After all, you put plenty of time and effort into your video - why not share it with the world?
If you're looking for inspiration or more assistance to make the perfect video that represents your business or brand, The Creative Momentum is here to help.