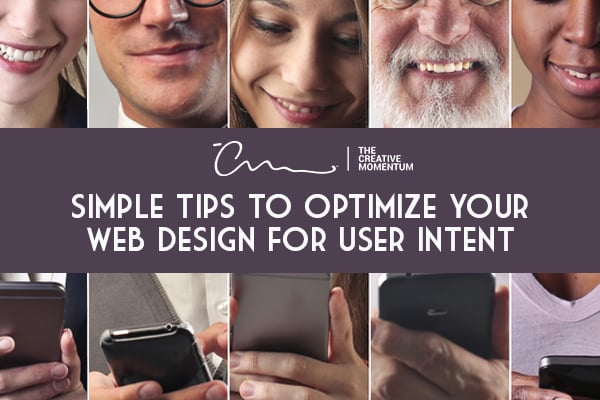 No one wants a website with a high bounce rate. Page abandonment is caused by two big factors:
You have a product or service that isn't relevant to your audience. If this is the case,

Your website contains elements that make it difficult for consumers to interact with it.
If your issue is #1, you have bigger concerns than simply focusing on web design. If however, visitors are getting frustrated and leaving to find websites that are easier to navigate and understand, it's time to review your site's design and make changes. Optimize your website with best practices so that it's user-friendly and prioritizes user intent.
---
Understand "User Intent" and Types of Users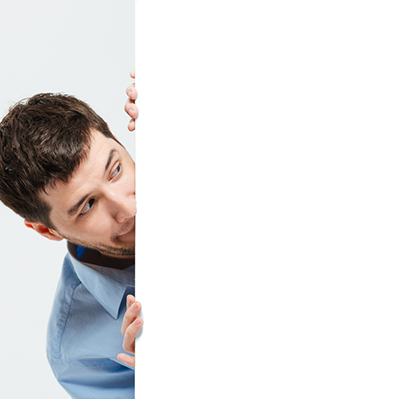 User intent refers to a true understanding of what a user is "searching for" or perhaps more accurately, what they're trying to accomplish. Whether you're in B2C or B2B, you need to think about why visitors would arrive at your website. There are three general user categories:


1. Informational Users
These viewers are in the information-gathering or research stage. They may or may not be ready to make a purchase or request more information when they do reach the right website. Their initial priority is to learn more about your product or service, determine if it aligns with their needs or goals, and potentially contact you.
✅ These users are the equivalent of "just browsing" customers in a store; the most important thing is to make sure that important product or contact information is available on your home page or otherwise easy to find.
2. Educational Users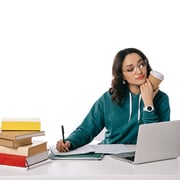 Educational users are ready to learn. They're seeking knowledge about an industry or specific issue. These individuals may or may not be motivated to follow through on a call-to-action (CTA), but seek authoritative, compelling content. When you publish this sort of high-quality content, it reflects positively on your business as an authority.
✅ These users are seeking high-quality, authoritative content. By publishing such content you build brand recognition, trust, and authority.
3. Transactional Users

These users are ready to take action, whether that's buying a product, booking a service, or requesting a follow-up.
This audience expects clear CTAs and easy to complete forms. That means your CTAs should be visible from the minute someone lands on your website, that the copy matches matches the context of the page (or even within that section of the page), and that the user flow is smooth.
✅ For BOTF (bottom of the funnel) transactional users, place eye-catching, action-oriented CTAs strategically through your site that match the context of the local content.
Translating these User Personas Into Actionable Web Design
Keep in mind that your visitors can shift between the user type within a single session, depending on how much your offerings appeal to them, yet some website offerings are more likely to experience one type of user than another. For example:
B2B businesses may find that they have more customers who begin as educational users before transitioning to transactional users, thanks to a longer sales cycle.

Brick-and-mortar businesses such as restaurants, venues, or coffee shops may attract more informational users looking for business hours, locations, or menus.
---
Review Traffic to Pinpoint Areas for Improvement
Now that you know the three user persona types, it's time to dig into the data. If you're experiencing high bounce rates or have poor conversions, it's important to review the data to determine where the disconnect is. Check your analytics for a user flow report. This metric indicates where on your website a user arrived and where within the user flow he or she left.
In an ideal world, visitors arrive on your home page and work through the entire user flow to the final checkout or contact confirmation page. If your audience consistently leaves before the last page, you'll want to see what's causing page abandonment.
If you find that visitors consistently leave on specific pages, review them and use a heat map to understand if the page is confusing or lacking critical information that would otherwise encourage people to continue through the user flow.
How to Optimize for User Intent
Of course, every website is different, and depending on your product or service offering, you may have unique challenges that another business wouldn't face. But here are some general tips that'll help improve your user experience and honor user intent.
1. Keep Navigation Simple
Every business owner wants a website that can stand out from the masses. Sometimes you work so hard to create something unique that the final product doesn't work. A prime example: no one wants a navigation menu that's unwieldy or confusing.
Leverage "content hierarchy" to make navigation easier. If you sell clothing, you could create overarching navigation categories for types of clothing such as pants, shirts, dresses, and accessories. You can always create sub-menus to further break those down into specific types of pants or dresses. Keep the following tips in mind:
Keep navigation headers clear

Don't be wordy – you have limited pixel space

Consider how navigation will look on mobile devices
2. Be Relevant, Timely, Thorough and Helpful
Especially if you're trying to appeal to educational users, make sure that you're offering relevant and timely information. Regardless of your industry, your content will make or break the user experience. And it needs to be easily discoverable.
Educational users will get annoyed if they must hunt across your website to find white papers, case studies, or even an "About Us" page. Make sure that this information is front and center through the navigation menu.
Develop compelling copy that reflects your business as experienced, trustworthy, and an authority in your industry. To do this, consider how consumers search for content related to your field. Look at the search strings and build content around them. Use search terms organically in your content to boost your SEO rank.
3. Don't Forget Functionality
Have you ever clicked into a news article and left it quickly due to slow loading content and an abundance of pop-up ads that are often times hard to close? It beautifully demonstrates this next concept.
A nice-looking website, compelling copy, and a concise yet easy-to-use navigation menu are nearly irrelevant if your website is glitchy and structurally unsound. For web design, this means that you have slow load speeds, broken links, aren't leveraging responsive design, and lack proper metadata implementation.
Even the most motivated customer will give up when faced with a poorly managed website. So, if you expect your audience to struggle and power through your slow and barely functional website—they won't. Take the time to review your website's backend and make sure that it's optimized. Also, keep in mind that these factors are important and weighted by Google and their most recent Page Experience algorithm.
---
Put Your Audience First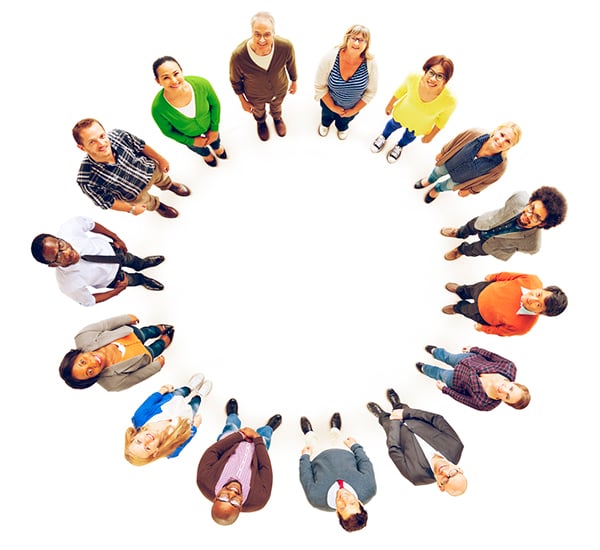 Your audience should be a priority throughout the web design process. After all, they're the reason your website exists. When in doubt, let your analytical data guide your design process so that you make informed decisions at every step.
If you need additional support, our team at The Creative Momentum can develop and implement a design strategy that identifies your audience's user intent to create a website that's relevant and supports your marketing and revenue goals.