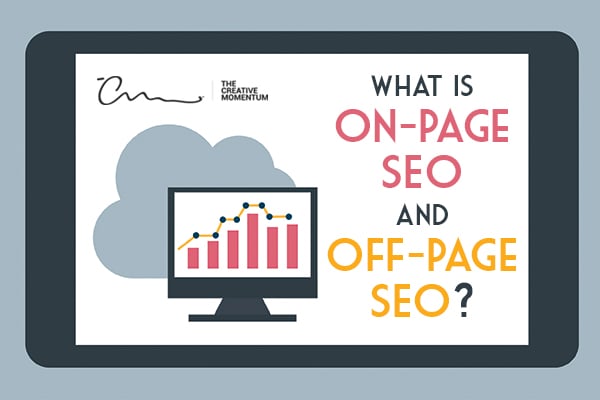 If you own a website to generate business, then you know that search engine optimization (SEO) is important. The goal is to improve your page range in search results so that it will more likely appear before your target audience. Common SEO tactics include implementing proper metadata, targeting the correct keywords, and creating high-quality, authoritative content.
Two other vital parts of an effective SEO strategy are on-page SEO and off-page SEO. If you've ever wondered what these refer to, we're digging into it in this article. Keep reading to learn about the differences between on-page and off-page SEO and how to leverage both versions for greater profits.
---
On-Page SEO Explained
On-page SEO refers to SEO strategies you can control either on your website's backend or through visible content on your website to help improve search rank. Here are examples of common on-page SEO tactics:
Optimize HTML code

Craft quality content

Implement relevant keywords—both short and long tail

Format metadata to improve visibility in search results
Anything that you can personally control on your website falls under on-page SEO. When done well, on-page SEO increases organic traffic to your website because the strategies align with search engine algorithms.
Off-Page SEO Explained
In contrast to on-page SEO, off-page SEO refers to all the other factors that can impact your search rank, but these are ones that you usually can't control. They include backlinks, customer reviews on other platforms, social media, and even link relevancy.
You can't control what consumers write on review aggregator sites, nor can you manipulate SEO on social media sites where you have an active account. And along the same lines, you don't always control which websites link to your pages. For example, if a website that's notorious for spam or low-quality content links to you, that can hurt you even if you've done nothing wrong.
---
Are On-Page and Off-Page SEO Ranked Equally?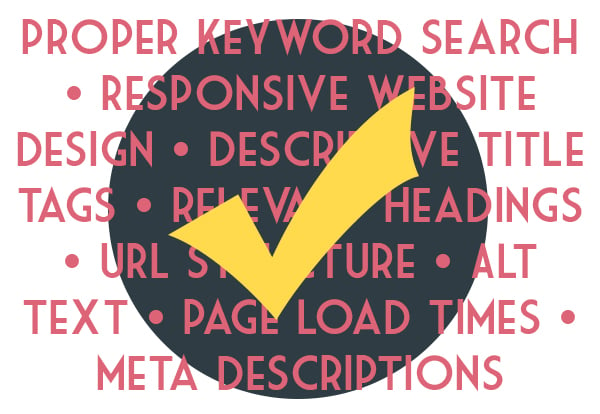 The short answer is no, but both are still important. Between the two, your on-page SEO has a bigger impact and should be a cornerstone of your overall SEO strategy.
You must configure your backend to meet technical demands that make it search-friendly, like Google's Page Experience algorithm, which penalizes websites that load slowly or have wonky elements that reload. Meanwhile, you also must craft front-facing content that balances the proper integration of keywords while it remains relevant and provides value to your audience.
Still, off-page SEO is viewed with nuance—especially since spammy marketers have gotten hip to its benefits over the years. While backlinks can be viewed positively by search engines, it's always quality over quantity. A wide array of backlinks from junk sites won't move the needle.
What to Remember About On-Page vs Off-Page SEO
While on-page SEO is weighted heavily by search giants like Google, it's still important to pay attention to off-page SEO and periodically make strides to expand your reach in that domain. But remember that a strong off-page SEO strategy can't offset a poor on-page one. So, before you worry about what's happening off-site, make sure your website is optimized first.
---
Start with On-Page SEO
Don't start an outreach campaign for off-page SEO before you make sure that your website is set up for success. On-page SEO is a combination of technical configurations and content.
Technical On-Page SEO
Technical on-page SEO incorporates all of the backend configurations that make your website search-friendly. While most visitors to your website won't see these efforts, if they arrived there through search results, they have technical on-page SEO to thank for it. Whether you manage these technical specifications or have a web developer who does them, you'll want to ensure that the following have been completed:
Proper keyword research

to target relevant words or phrases that can be incorporated throughout your website and into technical elements.

A responsive website design that appears properly across devices of all screen sizes.

Descriptive title tags

for each page of your website.

Relevant headings

that range from H1 through H2 help to break up content and can be keyword optimized to improve search rankings.

Proper URL structure

that's search-friendly and removes irrelevant numbers or letter strings that would otherwise not be relevant to a query.

Images should have "alt text" that's relevant and properly describes the image in 125 characters or less.

To improve page load times, remove or improve elements that load slowly.

Meta descriptions

of 160 characters or less that properly summarize page content
Content-Focused On-Page SEO
As essential as an accurately-configured backend is, you can't ignore the importance of content. This is why people come to your website, and it must compel them to sign up for a newsletter, book your services, buy products, or take some other action.
We can't stress enough that quality content is a critical component of a solid on-page SEO strategy. Your content must present you as an authority in your field. But it should also interest and engage your audience. Proven ways to build out an effective content strategy include:
Webpage copy

Blogs

Whitepapers or case studies

Podcasts

Videos

Infographics

How-to articles

Quizzes and polls

Interviews

Ebooks
You don't need to do all of the above because your strategy should cater to what's most relevant to your target audience. But more copy means more opportunities for search engines to crawl your site. And just like with technical on-page SEO, you want to leverage the power of keywords as you build out a content development strategy.
---
Supporting SEO With Off-Page Strategies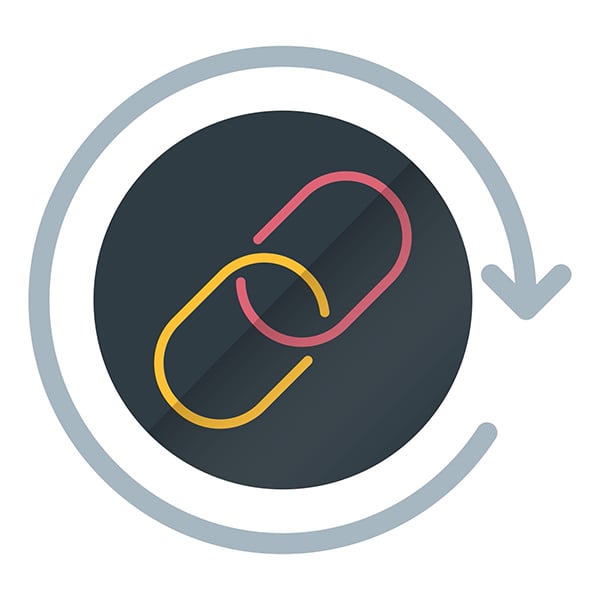 While on-page SEO is a self-contained operation, off-page SEO requires that you adopt an outreach strategy since much of it depends on what others are saying about you on the Internet or how they interact with your website.
Backlinks Matter
Link building, or increasing the number of links that redirect users to your website, is the primary strategy for improving off-page SEO. Backlinks prove that your website is relevant. But not all backlinks are equal. Again, we can't stress enough that low-authority websites that link into your website won't help you—so avoid spammy backlink offers. Smart ways to build quality backlinks include:
Guest posting on relevant websites

Press placements

on relevant websites

Reaching out to websites or blogs that are relevant. Offer to replace broken backlinks with your content on the same subject
Keep Social Media and Business Listings Current and Accurate
Especially for businesses that are consumer-facing, don't ignore social media or online business listings. Many consumers check for reviews or brand interactions on third-party websites before they pull the trigger to do business with your brand. Make sure that your information is accurate and that you have a responsive team on hand to manage customer interactions.
Although website owners don't get SEO points for links posted on social media, this doesn't mean they have no value. Social sharing is a great way to generate buzz about your site and build up a network of fans, particularly when you're an active brand that posts regularly.
Getting authority-adding backlinks is your end goal, but you can only achieve that if you have a healthy following of users who trust you, find value from your site, and are willing to support your brand. Social media is a great place to find these followers.
---
The Importance of a Cohesive SEO Strategy
While SEO techniques may evolve, it's important to make sure that your website backend is optimized to give you the best possible chance for high search rankings. Likewise, take a proactive approach to what others say about you and your ability to appear online outside of your website.
Need more help? The Creative Momentum has experts who develop SEO strategies that improve your search efforts and support overall business goals.