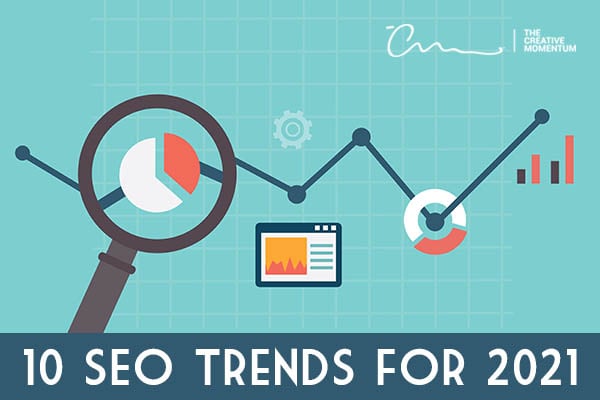 Search engine optimization (SEO) is a critical component of digital marketing that focuses on making your website search-friendly in order to improve its rankings in organic search results. While some aspects are always considered best practice, like ensuring metadata is properly attributed, some SEO trends come and go.
Let's take a look at the top SEO trends from 2020 and consider which methods will continue to be important for 2021.
---
1. Core Web Vitals Make Page Load Speed Even More Important
Back in May 2020, Google announced a planned update to its ranking criteria in the form of Core Web Vitals: A set of user experience criteria based on page load speed, responsiveness and visual stability. Google planned to introduce a new signal that incorporates these elements with their existing ranking signals to get a better idea of each page's user experience.
✅ Takeaway: Make page loading speed a priority.
Core Web Vitals are all about how quickly a page loads and how stable it is upon loading, so do what you can to minimize site elements that detract from performance.
If you need a refresher, Moz has a great rundown of page load speed optimizations that any site owner can apply.
2. Google's BERT Requires Doubling Down on SEO Best Practices
In previous posts about the evolution of SEO, we've discussed how Google's BERT (Bidirectional Encoder Representations from Transformers) was set to make an impact on the SEO game. BERT was released in 2019, and in 2021, these updates are finally making their mark.
The BERT update promised to leverage advanced machine learning and natural language processing to better understand the user intent behind searches. For site owners, this means that it's time to double down on SEO best practices.
BERT isn't fundamentally changing the way Google presents content to users, it's just making Google's algorithms more natural and 'conversational' in their approach.
✅ Takeaway: Strategies like keyword research, search engine results page (SERP) analysis, and keyword-focused content production should be your priorities.
These aren't new strategies, but as tools like BERT continue to refine Google's algorithms, site owners need to keep pace and ensure their content doesn't grow stale.
3.

The Rise of Google My Business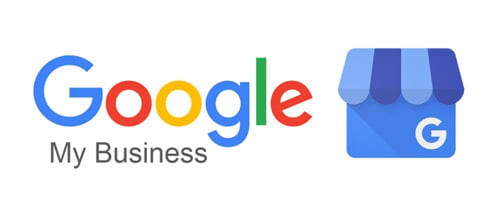 For any business trying to immediately increase visibility, and especially for brick and mortar and local businesses, Google My Business (GMB) is an invaluable tool.
For the unfamiliar, GMB is a portal created by Google that allows business owners to provide important business directory type information such as:
Type of business

Description of services

Location

Hours of operation

Websites

Social media pages

Services

Customer reviews
Businesses trying to draw more foot traffic can create more robust listings. For example, a restaurant could share its menu and include important details like happy hours, that they're family-friendly, or that reservations are required.
And because GMB integrates with Google Maps, if a prospective customer taps on your business on the map, all of that information is instantly synced to your business overview. A fleshed out GMB listing is critical if you want to take advantage of location-based search terms.
✅ Takeaway: Google My Business is free, one of the easiest and fastest ways to gain search traction, and should be at the top of your SEO priority list. Be sure to update your listing on a regular basis.
Keep the trend going in 2021 by updating your GMB listing on a regular basis. GMB is free, so there's no excuse for not incorporating it into your 2021 SEO strategy.
4. Prioritize Mobile SEO (Again)
To be clear, website owners should have been prioritizing mobile SEO for a while now. But 2021 is set to shake things up beyond what we've seen so far.
Google is planning for a full mobile index starting in March 2021. In other words, desktop-only sites will be totally dropped from Google's index, with all desktop-only content ignored by Google's crawlers.
This aligns with what we know about Google's recent updates over the past few years to better match results with user intent. BERT is a great example, but this mobile index update is changing the game from mobile-first to mobile-only.
(As an aside, this is why it's important to work with strategic marketing companies who can help you keep your SEO efforts up to date. If you haven't established a mobile experience by now, you'll have plenty of work to do to get up to speed before the March cutoff. Let our SEO services show you how.)
✅ Takeaway: Google is dropping desktop-only sites, so make sure the mobile version of your site looks and performs well.
Site owners should be aware of these changes and make sure that the mobile versions of their websites accurately reflect the content/keywords they want to rank for in Google's algorithms.
5. Artificial Intelligence Tools
A growing trend worth noting is the advent of artificial intelligence (AI) for SEO. Broadly, this is the underlying mechanism behind updates like BERT and others that leverage machine learning, but here, we're talking more about how companies can leverage AI on their own terms to boost their SEO efforts.
Companies can try using AI tools like those provided by HubSpot to get a taste of AI optimization for themselves. These tools offer a great way to manage and catalog data, reduce data errors, and identify trends in their datasets for better SEO value.
Of course, AI isn't magic, and AI tools aren't replacements for tried-and-tested SEO strategy. Think of them more as supplementary tools to support your overall strategy rather than a catch-all solution.
✅ Takeaway: Try using AI tools as supplements to your existing SEO strategy to enhance your results.
AI won't help you set up a mobile-centric web presence, for example, but it can help you sort through your data and determine which keyword strategies will be most viable for your enterprise.
6. Comprehensive Knowledge Graphs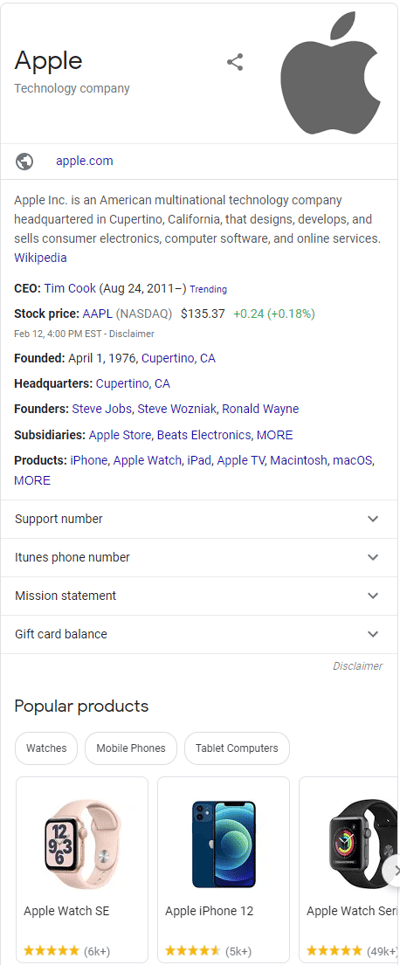 Example of a knowledge graph on Google.
Another SEO feature that's gaining traction in the 2020's is knowledge graphs. Knowledge graphs have been around for a while, but they're advancing to the point where Google is creating more specific, personalized knowledge graphs for entities.
Essentially, this just means that Google takes your business information, target market details, and other info points to construct frameworks about your company. These frameworks appear at the top of search result pages, detailing who you are, what you do, and who you serve.
Website owners can leverage this to their advantage by ensuring that their brand's entire digital presence is optimized and consistent. Yes, your website matters – but what about your social media channels, presence in knowledge bases, or Google My Business listings? These all appear in your knowledge graph.

The idea here is that you want to support an accurate and detailed organizational markup for all of your owned properties.
✅ Takeaway: Ensure your information is consistent across channels and make it easier for crawlers to understand what you do. By doing so, you'll have an easier time getting indexed and ranking more highly for the intent-based searches that apply to your business.
7. UX is King
UX, or user experience, is all about creating a user-friendly browsing scenario. And this is a trend that's key to proper digital marketing—more than anything else.
It will always be "on trend" to create a website that's easy to navigate and free from annoying glitches that lead to page abandonment and mistrust. If that isn't enough, at some point we know that Google is rolling out a new algorithm aptly named Page Experience.
While we don't know exactly when Page Experience will launch, the search giant has promised a roll-out within the first half of 2021. The new algorithm will reward websites that prioritize UX and penalize those that don't.
✅ Takeaway: Google will grade your site based on these specific criteria:
Page load speeds

Stability

Mobile friendliness

Safe browsing

Absence of intrusive interstitials/pop-ups
These are things you should always prioritize to avoid a lower ranking in Google searches.
No one wants to visit a website that takes forever to load or has unstable elements that shift or reload the page. As more people rely on mobile search, you need a website that transitions seamlessly between desktop, mobile, and tablet viewing.
Websites that lack HTTPS can make customers leery about providing their contact information. And intrusive overlay ads that make it impossible to browse a site should be avoided or at least replaced with less obtrusive options.
8. Voice-Friendly Search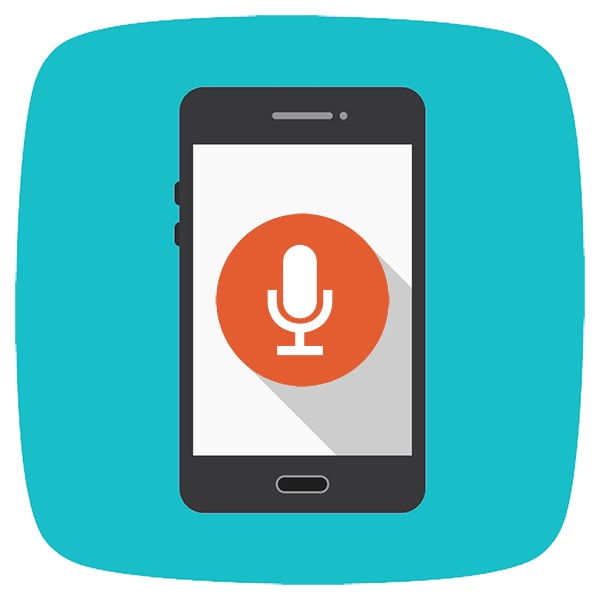 Whether people ask their voice assistant from a smart home device or on their phone, we all tend to speak more conversationally than when we enter search terms on a desktop or laptop computer. So what do business owners need to do to ensure that their content is optimized for voice search?
The answer is multi-pronged:
Add "near me."

One of the biggest segments of voice search is

local search results

,

such as "Mexican restaurants near me". So you'll want to add "near me" into your SEO keyword strategy.

Include other voice-friendly search terms.

Look at your content and begin building out a content strategy that

incorporates voice-friendly search terms

.

Create FAQs. A well-planned FAQ section answers common search query questions for visual and voice browsers alike.

Optimize schema markup.

Review your

schema markup

to ensure that your site's structure is optimized so browsers can easily crawl your site and populate it into voice-friendly search results.
9. Focus on Quality Over Quantity for Content
Content is still one of the best ways to bring eyes to your website since it creates more opportunities for search crawlers to find your site. But content riddled with errors or stuffed with keywords. Quality content comes in two forms:
Optimize the essential information that identifies your business purpose. Ensure that it's answering the five W's on your landing page, as well as on the "services" and "about us" pages.

Create value-added content. Blogging is a great way to create this type of content. Well-written posts position you as an authority, tackle timely topics relevant to your industry, and appeal to your audience's interests.
Most importantly, if you neglect the steps necessary to understand your target customers and build content around them, it's best to outsource rather than create poorly written content.
✅ Takeaway: Provide a thorough amount of information about the essentials of your business, and create high-quality content to drive more traffic to your site.
10. Video Will Continue to Trend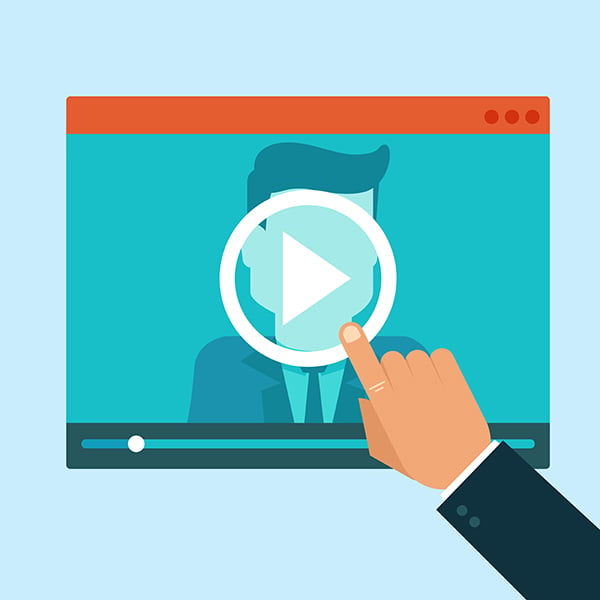 It's no surprise that video continues to dominate in search results. We're visual creatures after all. According to a recent wyzowl survey:
85% of businesses use video as a marketing tool

96% of respondents watched explainer videos on products and services

84% of respondents acknowledged that watching a video encouraged them to make a purchase
But before you hop on the video bandwagon, think about your customers and what type of video content moves the needle. Some products and services require a longer tutorial video that takes a deep dive into a topic, while others might be okay with a simple, quick, music-only video that highlights a product.
You don't need to invest in a massive video production budget. To get up and running, consider re-purposing webinars or podcasts into digestible mini videos. Or create instructional videos through social media like Facebook Live and Instagram TV and Reels. We also create explainer videos, if you need help creating one.
If you haven't already, create a YouTube channel to host videos and take advantage of YouTube SEO. Ensure that all videos have a title, thumbnails, and metadata. And don't forget that if you embed any of these videos on your website, you need to optimize them for a quick load so you don't hurt general load times.
✅ Takeaway: Use video to drive SEO traffic to your business. You can start small through Facebook Live, Instagram TV or creating a YouTube channel.
---
What do all these SEO Trends Mean?
While not a comprehensive list of every SEO trend in 2021, this list points to a people-first mindset when it comes to building or updating a website that will rank.
Between the Page Experience algorithm roll-out, the increased importance of voice-friendly searching, and supportive functions like video, quality content, and localized search, the long-term goal should be to create a valuable website for you audience.
Need a hand? The Creative Momentum is ready to help modernize your website for a new decade.