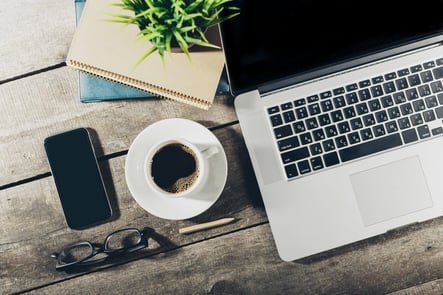 Did you know that the way you design your website can either make or break your business? While that may sound harsh, consider the following: your website is often the first impression that people get of you and your company. A poorly-designed website creates a negative impression, which causes people to doubt the quality of your goods and services.
Designing a Website Is No Walk in the Park
Creating a well-designed website for your company isn't something you do overnight. It requires a lot of planning and preparation in order to meet your customers' specific needs. Because of this, many people turn to the best web design firms to do the work for them. For companies with little webmaster experience, this is a great way get a site that is informative and generates interest in your product.
Are you a do-it-yourself kind of person who likes to tackle projects on your own? If you plan on creating your own website from scratch, have a look at these tips before rolling your sleeves up:
1. Give your customers what they need
Understand that your website reflects your brand. It needs to be filled with meaningful content that's created to generate interest in what you're offering. For this reason, it's essential to think of creative and innovative ideas when designing your webpage. Understand that because something worked well for one business doesn't mean that it's going to work for you. Instead, focus on meeting the specific needs that are requested by your current and prospective client bases.
2. Make your call to action a priority
Yes, great websites are aesthetically pleasing, but don't get so caught up in the design process that you neglect your Call-to-Action (CTA). Your CTA is the primary driver of conversions on your page; naturally, it should always be placed front and center. Keep it above the fold and don't make your users hunt for it. When they're ready to take action down your marketing funnel, they should always know exactly how to do so.
3. Be wary of templates
Your site is unique with its own features that set you apart from the pack. With that in mind, why design your website with templates that make you blend in rather than stand out (not to mention can be limiting in the future)? To properly display the benefits of your product or service, you need web design customized from the ground up.
Building a site unique to your brand allows you to create an unparalleled user experience. Rather than relying on formulaic navigation, for example, you can take your customers' needs to heart and design your navigational framework around how your market likes to browse. All aspects of your site's user interface can be customized to create a unique brand identity that is consistent with your site goals.
4. The psychology of a good website
You've probably spent a lot of time thinking about the looks and content of your website, but did you consider the psychological aspect of it as well? The way people feel when they access your website is important. You want a site that's not confusing to navigate and isn't loaded with overwhelming imagery. As far back as the mid-1990s, psychologists specializing in consumer behavior were researching the importance of psychologically-driven web design. This topic is even more important in the present, as webpages are now designed to optimize user experience (UX).
---
Parting Words
If you are inexperienced or don't have the time to properly plan out your website, consider hiring an agency. While freelancers are great, most are too busy or not skilled enough to do what you really need. Do not get me wrong, there are good freelancers out there; however, agencies have already done the interviewing to make sure the skillset is there. They are also always working on various projects so they are on top of their game with experience.