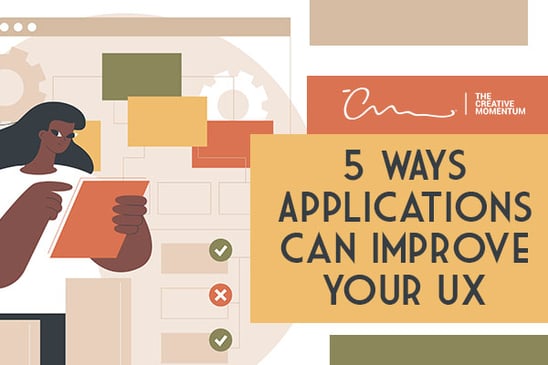 Every business owner wants a user-friendly website. Known as "user experience" (UX), this defines how easily an individual can interact with, and navigate through, your site. UX can be a broad and ambitious goal, and the creation of the perfect web user experience can be daunting.
For example, a business may like the idea of integrating chat functionality into their ecommerce store. Developing this from scratch is difficult. However, thanks to the proliferation of third-party apps and easy integrations with established platforms, it becomes easier to add this enhanced functionality for a user-friendlier website.
We're making the case that applications can go a long way toward improving the user experience ( UX ) on your website. Here are just a few ways applications make thing easier for consumers and businesses alike.
---
"Buy Now, Pay Later" Applications Boost Sales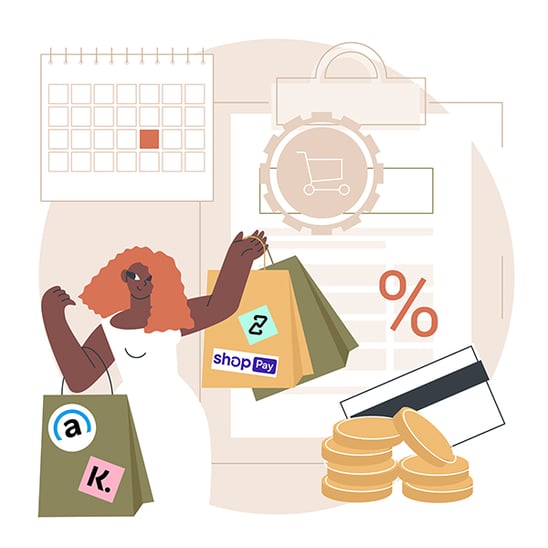 We've all loaded up a virtual shopping cart and not actually completed the checkout process. This results in page abandonment as consumers change their minds. But now, you can offer buy now pay later options with financing apps such as:
Affirm

Klarna

Afterpay

Shopify's Shop Pay
These financing services create a payment plan that allows consumers to spread the cost of their purchase today over a set, future timeline. The business owner gets paid immediately. This in turn boosts sales because your potential customer has one fewer reason to leave your store empty-handed, thereby improving the user experience.
---
1. Applications Provide Better Localization
Any business that wants to branch out into new territories, such as foreign countries, expects growing pains beyond simple production scaling, distribution challenges, and language barriers. One option is to create new website versions in each language. But this can become a monster to manage.
Today there are third-party apps that will display your current website in multiple languages. Some let you run your existing copy through a responsive AI translator, check for accuracy, and go live with your mirrored foreign language website quickly. Others offer more turnkey solutions that do the heavy lifting for you. Some good options here include:

Whether you need localization services for a single website or a suite of mobile apps, these services are a great place to start.
2. Applications Build Trust with Your Audience
Depending on your target audience, building trust can mean different things. If your target is general consumers, they might want to see what other people think about your products. So, adding reviews from relevant social media platforms can create peace of mind.
Many apps are created by social media platforms or third-party developers and are designed to appear on your home page or product pages. This can boost your visibility and encourage potential customers to follow you.
In addition, other transactional integrations such as shopper protections, shipment tracking, and even insurance can convince a hesitant shopper that your business is trustworthy and improve the user experience. This can be especially helpful for new or small businesses that don't have a high-profile reputation or a long history.


3. Applications Provide Real-Time Customer Support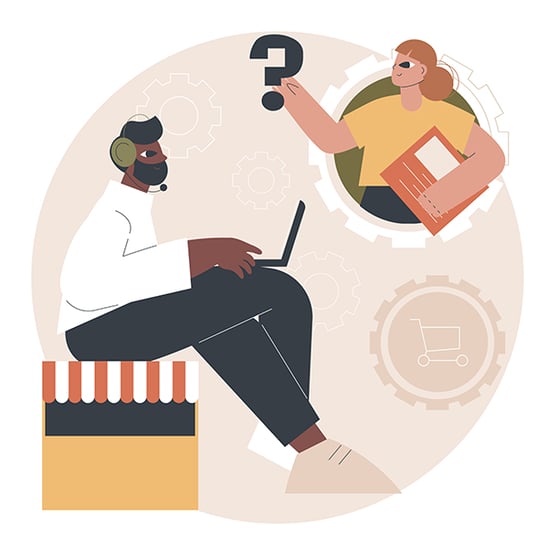 Businesses with tangible products don't want to leave customers trying to figure out the next steps. Popular integrations such as responsive AI chat—and live-agent support—help prospects stuck in the customer flow.
As opposed to a general customer-service email and a promise to reply within 48 hours, responsive AI and live agents can provide real-time guidance. Smaller businesses that might not be ready to implement live support may find AI chatbots a better option. They rely on machine learning to create better responses to every customer interaction.


4. Applications Expand Your Sales Channels
Most businesses have a website. It serves as a proprietary location where consumers can learn more about your brand, contact you, make a purchase, or take an action. But for ecommerce brands, and even service providers, it can be hard to transition potential customers to complete a call to action.
Consider the amount of effort to create compelling imagery that stops a potential customer from endlessly scrolling on Instagram:
They have to tap your picture to get a like

They need to be convinced to leave the main Instagram feed to click on your profile

They have to tap the link once they get there

and wait to be redirected to your official website.
...!!!
When you break it down like this, you can understand that how difficult it can be to get prospects to engage and convert.
This is where third-party integrations that support connections between multiple sales channels can increase your business's visibility and conversions by creating a seamless customer / user experience.
For example, ecommerce businesses can now sell directly through social media platforms such as Meta's (formerly Facebook) Instagram, ecommerce-focused influencer platforms like Spin and SuperGreat, or even third-party marketplaces like Pantastic.
All of these platforms integrate with popular ecommerce provider's backends (e.g., Shopify, WooCommerce, etc.) so that inventory and order histories automatically update when sales occur. However, from the consumer experience, it appears as if your products are carried on a website other than your own.
Social media sales allow consumers to buy directly from your business without leaving their preferred social channel. This reduces the risk of page abandonment and doesn't disrupt your customer's routine habits. There are trade-offs like commissions paid to these various platforms, but the increased revenue and easier customer acquisition is often times worth it.
5. Better Customer Outreach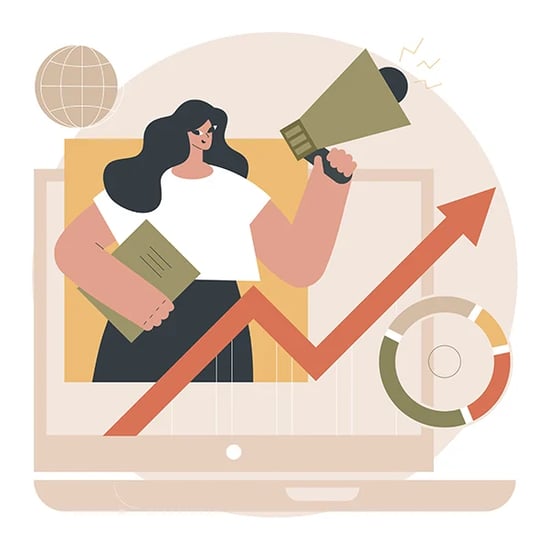 Third-party apps shine because they allow business owners to own their data. As nice as social media can be, when you rely heavily on social as your marketing strategy, you're always at the mercy of their platform. When new algorithms or service outages limit your reach, this can devastate your bottom line.
This is where building an email list is crucial. Once upon a time, you had to deal with tedious export and import processes to update your list as new leads were collected. But these days, third-party integrations exist for many email platforms. Whether you capture emails through a newsletter signup form or as part of the sales cycle, those contacts automatically sync with your email platform.
---
Leverage Apps to Boost UX
Third-party apps can improve a site's UX without having to develop tools from scratch. In many cases, whatever pain point you're attempting to address, there's an app for it.
The Creative Momentum understands that the art of app integration must balance improved user experience with increased load speeds and security protocols. If you're seeking professional website design in Atlanta, we're ready to help you create a website that attracts and converts more of your visitors.