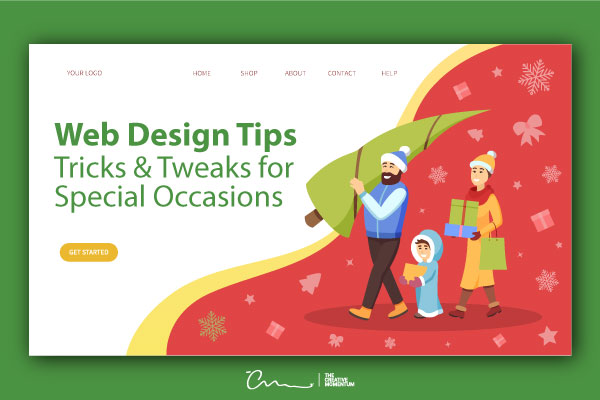 Special occasions at work come in many forms. They can be holidays, major sales, promotions, or your company's birthday. Whatever event is fast approaching, updating your website is a fun way to engage your customers, and increase traffic and sales. Here are some web design tips, tricks, and tweaks you can use for the next special occasion.
1. Prepare Your Site for Increased Traffic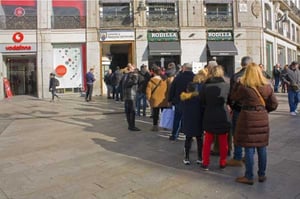 Before you build a house, you need a strong foundation. The same is true for building a website. If all goes right during the holiday, your website will see higher traffic than usual. But all those visitors excited to buy your products and services can cause your website to slow down, and that's never a good thing.
With the minimal attention spans of internet users these days, 40% of people will abandon a site if it takes longer than three seconds to load. For every additional second of load time, you lose another 7% of potential conversions.
Before the special occasion arrives, use Google's PageSpeed Insights to see how your website performs.
💡Tip: Google's PageSpeed Insights will even give you tips on how to speed up your website in preparation for the increased traffic.
2. Schedule Themed Content
Before the holiday arrives (no, not the day before!) create a content schedule to organize and release themed content: blogs, social media posts, emails, sales, and anything else. Really build up to the main event. Start a few weeks in advance by dropping hints about the upcoming festivities and ramp up as the date gets closer.
Have a plan well in advance to avoid a last-minute scramble to come up with content. Holidays are stressful enough. This will be one less thing to worry about.
3. Decorate Your Homepage
You decorate your house, so why not your website? Get website visitors in the festive spirit; change the colors and fonts, use themed logos, and add special banners to your homepage. Don't forget to spotlight on any sales or promotions.
Decorating your homepage with visual web design tricks isn't only fun; it also lets visitors know that you're taking the holiday seriously and that there are probably some good deals to be had. With the added homepage decor, customers will be more likely to stick around and browse.
4. Use Themed Images
If you're running a special for Christmas, you don't want summer beach images posted on your site. Make sure your site creates a cohesive celebration experience. Include fun, festive imagery throughout. That doesn't mean you have to go crazy and do an entire website redesign with hundreds of product photo reshoots. Just update the images and videos that stand out.
5. Sale Countdowns
Many companies like to include a big countdown timer at the top of their web pages to show how much time is left until the holiday arrives or until it's over. Including a count-down timer will let customers know that something big is coming, and they should stick around to see what it is. Build the suspense. Timers that indicate how much time is left tell your website visitors, "The time to buy is now!" They'll be more likely to make a purchase before the timer reaches zero.
6. Include a Themed Exit-Intent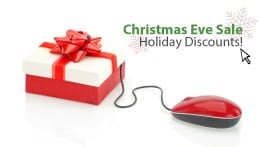 An exit-intent is a friendly little message that pops up on a website visitor's screen just before he or she leaves your site. It's like the superhero that swoops in at the nick of time and saves the day. Before visitors leave your site, never to return again, send them a last-minute offer.
Create a message that's themed to the holiday to let visitors know that the deals they're seeing are only temporary, and they should act now. Make them an offer they can't refuse like a discount on their shopping cart, a free whitepaper download, or to sign up for your emails. Even if they don't want to spend money right now, they might be willing to at least give out their contact information.
❗🙅Don't Forget: Remove Tweaks After the Holiday Is Over
🙅❗
Don't be that house with Christmas decorations up in March. Remember to change your website back to the way when everything is over. Leaving up outdated information is a major no-no.
Leaving your "decorations" up can lead to higher bounce rates, and the out-of-date information can mislead potential customers and create a hailstorm of bad PR. Surveys have shown that 88% of online users will never return to a website after one bad experience.
Some Things to Consider
When you create themed content, don't go overboard. You could make your website look cheesy or even offend certain people. Here are some things to consider as you plan your special occasion strategy:
Don't start promotions too early. Nobody wants to see Christmas sales in October. Make sure your content updates are timely.
Avoid religious or political overtones. They can easily alienate and offend users.
Keep updates tasteful. Too much of a good thing is still too much. Give users a splash of festivity to keep them interested, but don't bombard them. Avoid common web design mistakes, and, no matter what you do, do not play holiday music!
Limit clipart. Non-copyrighted images are great. They don't cost much money, and you can use them as much as you want. But so can other companies. Limit your non-copyrighted image and clipart use to avoid looking like the other guys.
Play it safe. If you wonder if something might offend someone, don't use it. It's better to be safe than sorry.
Preparing Your Website for Holidays and Special Events
Holidays are a great way to add a splash of excitement to your website. You can decorate your site to get visitors into the spirit, push unique sales and promotions, and drive traffic to your site. But it's not like putting up your tree on Christmas Eve. It takes careful planning and consideration to pull it off properly. Now that you know the tips, tricks, and tweaks, you're ready to make your website party-central for all the celebrations in your business's life.