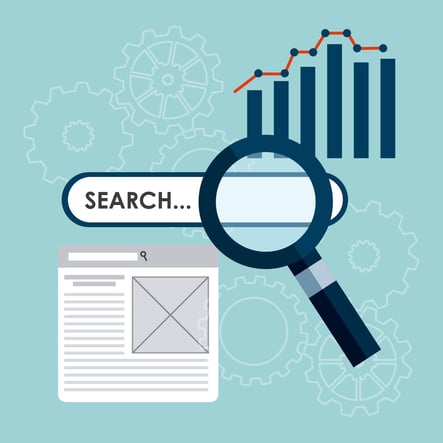 In case you didn't know, Google AdWords' PPC campaign is a great tool to capture the attention of a larger audience. Were you also aware that your PPC campaign is the perfect platform for testing the waters of your top SEO strategies? If you haven't considered using AdWords PPC data as your own personal marketing research tool, here are some reasons why you should:
You can see how successful your conversion rates are for various keywords.
See how successful your keywords and titles are by looking at the click-through rates (CTR) of your ads.
It lets you look at the average cost-per-click (CPC) to see which keywords your competitors are spending money on.
You can see demographic data, like which keywords are more popular in specific locations.
You gain insight into your readers' preferences, which helps you better understand what does and doesn't work.
A Little Research Goes a Long Way
One of the best ways that you can maximize your SEO is to create attention-catching titles that make excellent use of keywords without coming across as spammy or unnatural. Sometimes you think that you have an excellent title that can successfully capture the attention of your readers, only to have it fall flat. This is where AdWords comes in.
AdWords provides you with important data that can help inform your keyword and title development. This allows you to use words and phrases that have been tested and proven to be effective in generating traffic and boosting conversions. Moreover, it also helps you get an understanding of which factors can drive traffic away – so that you can avoid making these mistakes on your personal site.
AdWords can be used as a platform to evaluate successful keywords and titles that other companies are spending money on. Essentially, the marketing research has already been done for you, and all you need to do is add these words and titles into your own content. Furthermore, AdWords is a brilliant way for you to test your own keywords and titles. Think of AdWords as an SEO simulation where you get to pick and choose which keywords are best for your organic traffic.
Find What Works for You
Using AdWords to help you research and experiment with new keywords and titles can help you capitalize on trends. Is also allows you to conduct SEO research in a sandbox environment before creating new titles. The benefit of this is that you get the chance to play with your wording, experimenting with various titles until you find that right one to increase your conversions.
With that said, tools like AdWords' Keyword Planner are great for testing different strategies until you find one that works for you. However, you shouldn't rely only on keywords that generate the most traffic when coming up with titles. Instead, think of meaningful content that's directly related to your material. Don't shy away from keywords just because the volume is low, especially if they're related to your content.
Let us know below if you found this helpful and some other strategies that have worked for you.