People often want to know what separates the best web design firms from the mediocre ones. Below we have listed 5 key areas that we believe are the top 5 characteristics of best web design firms: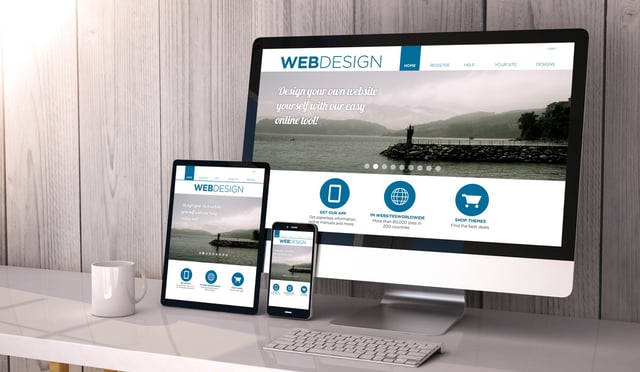 1. Communication - It all starts with communication. From the moment you speak to someone within the organization. Are they able to build rapport with you and identify how they can help you? Does the company have a set schedule and milestones that make sense and set expectations from the beginning of the project? The better companies use tools such as Basecamp, WebEx or GoToMeeting, Slack, Skype, etc... to stay in touch with their clients. One of the crucial components is a dedicated team assigned to your project with more than just junior people. There is nothing worse than speaking with senior leadership and to find out that you have a designer on your project that only has 1-2 years of experience after the contract is signed. Having a technical project manager is also very important when thinking about selecting a web design firm. It's beneficial having someone at your fingertips that can answer most of your questions all the way from beginning to the end.
2. Web Design - The best web design firms do not use templates or themes-they start from scratch and wireframe requirements out. The reason is your company has a value proposition where you are the "leader" in your industry. What is the point if your competitor can go buy the same theme or template and look just like you? If you want a template, just go to a company like MonkeyCoders and they can develop out a template or theme for you. If you truly want to be a leader, you should go the custom route. A great web design firm just gets it with regards to design. There is no unlimited revisions because they do not need them. Typically they have designers with 15+ years of experience coming from well-known agencies. They usually nail the vision within less than 2 revisions. Companies that offer unlimited revisions merely showcase their inexperience to deliver your vision.
3. Web Development - It's best to find a company that develops using the agile methodology. This means they work iteratively in 2-4 weeks. Meaning you actually get to see things every 2-4 weeks. This allows for ongoing testing instead of waiting until the end. In addition, you want to find a company that is agnostic with regards to development solutions. The best web design firms have experience with PHP, .NET, Wordpress, Magento, Shopify, Drupal, Orchard, Bootstrap, Angular, etc... Once they understand your business goals, they then should recommend the architecture with the proper CMS (content management system). Often times, companies are only familiar with one coding language and one or two CMS solutions. They then are forcing you into a solution regardless of your business goals.
4. Being a Partner - Being a partner versus being a vendor- they are two drastically different things. A partner provides suggestions, collaborates, and really gets into the trenches with the client. A vendor just runs off and executes as they are told to do things, only focusing on getting done with the project. You will notice the difference when speaking with various web design firms. In the end, you want a partner that is equally invested in your project and wants you to succeed.
5. Portfolio - Making it "pop", "shine", "glimmer", and "engaging" are all awesome adjectives, but what does that really mean? The key to finding the best web design firm is within their portfolio. Does their work stand out or does it look like every other website you have seen? Can they do other things like infographics, branding, e-books, videos, etc... Don't get caught up in the specific industry because often the CTA's (call-to-actions) and the UX (user-experience) are very similiar. You want to find consistency across all projects within the web design firm you hire, regardless of the industry.
In the end, a web design firm that has an award-winning portfolio, who can effectively communicate, execute on the design and development, while being a great partner throughout the entire project, are key characteristics in finding the best web design firms.