Has SEO evolved into a snake-oil industry? Think about how many times you have received emails from out of nowhere, telling you how bad your website needs to be optimized, and how fast they can get you ranking #1.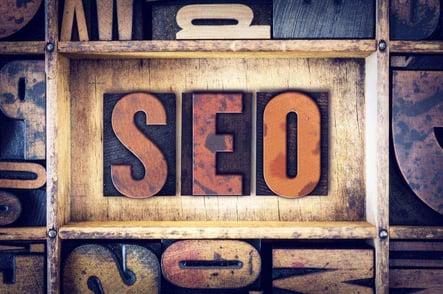 Then there are the agencies and consultants that promise everything, delivering as promised for the first few months, and then it seems like you jumped on a hamster wheel, with no significant impact to your bottom line (ROI); although they point out that you are ranking #1 for 50 new keywords. What kills me, is that the majority of the time, these "agencies" fudged the search demand of keywords and got you ranking for terms that are virtually never searched. I have seen that numerous times in my experience! Then there is the fact that they never took the time to find keywords that drive conversions.
To succeed in SEO, you need a healthy website, that is optimized to satisfy the technical needs related to indexing and accessibility, by and for search engines. Then there is the qualitative approach of aligning content with personas, buyer's journeys, and conversion funnels. Page-level optimization is a need. Ranking is a need. But doing SEO to get rankings is like putting on a brand new tire, that turns out to be a used tire that's the same as your current tire you are replacing. It's new to your sales vehicle, but isn't going to take you any further than your old tire. But hey, it's new — in other words, you're ranking for more words that drive no conversions!
Focus on the quality of your organic rankings, and not the quantity. Get the keywords that drive customers to your site, and not ones you think you need to rank for without doing the necessary research and strategy development.
Here are seven points, that should make you run far away from anyone that uses these in their sales pitch:
Avoid if these SEO service providers say they are:
Promising #1 rankings
Promising top 10 rankings in a few months
Offering Link Building Services
Optimizing Press Releases for rankings
Optimizing for keywords with no search demand
Don't do in-depth keyword research based around your customer's needs
Don't coordinate your social media and paid media efforts
On the other side of things, if you are curious about what you should absolutely want from an SEO service provider, like our agency (#shamelessplug), here are seven SEO musts:
Instead, here's what to look for in an SEO Agency that you know will make things happen to drive ROI:
Learns about your business goals and the needs of your customer's, first.
Leads with in-depth research to develop strategy that coordinates Paid, Owned, and Earned media channels to maximize SEO opportunity.
Focus on resolving technical factors that affect search engine accessibility and shareability.
Don't just do keyword research! They do the research, and then provide content timing and subject recommendations.
Has the ability to execute everything, or become an extension of your team.
They don't focus on rankings, they focus on conversions from the rankings they know they can earn.
Set real expectations! SEO is not overnight. They explain this so you can tell your board, your team, and your boss what to expect. And then they go a step further and support you in determining what you can do in the interim.
What have your experiences been like with SEO promises, and SEO fails?