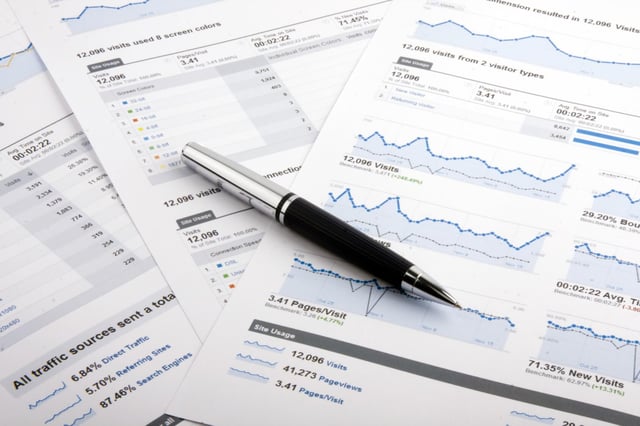 It's time to stop focusing on SEO as an isolated lead source, or marketing strategy! Yes, you read that correctly; it's time to stop relying on SEO as a standalone source for traffic and customers/clients. If you think, "target my customer's intent and focus on driving conversions, by unifying each of the inbound marketing channels," you'll never lose!
If you are thinking only SEO and are still wondering what is an inbound marketing agency to do for your SEO initiatives, check out our SEO best Practices eBook, give it a read, and contact us to discuss your goals.
SEO is forever changing. Back in the days of dial-up, the technical optimizations that are standard now, were the signals to search engines that "these people care about their content enough to allow us to find find, access, and index their content," so those sites were rewarded with higher ranking content.
While those technical factors are still very important, and will always be, they are now a standard, and should be considered a core process in the optimization of your digital properties, and not a tactic that will increase rankings. What these technical integrations will guarantee is accessibility, speed, indexability, and shareability. These are the assurance that your content can rank, and be consumed.
With advancements in technology, search engines can almost infer, as does the human mind. They now have the ability to gauge the temperature of an audience with social influence factors from social engagements like follows, likes, shares, and hashtags. While they still rely on your technical optimization, they are also getting cues from people as to which content matters, when, where, and why. Thus, sites won't win with technical efficiency alone. This has actually leveled the playing field, and has allowed small businesses and start-ups to become overnight competitors of the big businesses and conglomerates. No longer does the business define demand, the user's voice is now loud, clear, and full of immediate global power.
At the end of the day, it comes down to the right content, at the right time while facilitating learning and solving needs. Your rankings have to be earned, and can never be guaranteed! The only guarantee is that the content which people consume, engage with, and share, will ultimately earn top rankings every time! Even if one of your competitors did some tricks for a momentary jump in rankings, this is likely just that, a momentary jump.
The point is this...tricks can help help you accelerate rankings, but they will also work almost as fast, if not faster, in getting your site banned—especially if you pushed the holistic nature of your efforts beyond current best practices! Search engines want to give people the content they expect and need as related to the intent of their search. And they are smart enough to now know when someone is putting more time into getting rankings, and not using that time in creating content users need. Search engines have finally crossed the "blackhat" threshold. Meaning, there are less "tricks" that can be manipulated to trigger ranking gains. Now, they can execute JavaScript, and with Structured Data can mine data types and original sourcing efficiently. They in a sense, can mimic human content consumption.
We've heard it from just about everyone, from small businesses to global enterprises, in some form or fashion: "we need to get more organic rankings," or "we need to drive more SEO leads, faster!" While we love the enthusiasm, we all need to understand that we cannot "do SEO faster." What we can do is nurture and leverage your existing content, and continue to create great content that relates to the needs of your user personas to make sure your organic traffic and rankings continue to lift in quantity and quality evermore. That's SEO. It is by far, one of the, if not the, most valuable sources of traffic to websites and digital properties. But when you start talking more, faster, quicker; then it's time to discuss how we can support your organic opportunities with more the other inbound marketing channels, Social Media and PPC. By aligning the paid, owned, and earned media channels, you ultimately increase campaign continuity, which typically leads to clicks by the right people, to the right content. This always translates into lower costs and lift in ROI every time. We can even look at targeting more keywords and creating more content. However, leveraging the inbound channels will do more for you as you grow your content creation and production resources. If you are fully leveraging the content you have, why make more content without honing your strategy?
PPC and paid social aren't just about getting traffic. Think about the social engagements you can drive by placing a piece of your prime content in front of a refined audience (with demographic and psychographic data filters). Whether you get more shares and likes from paid social efforts versus organic social posts, those engagement metrics are there to stay. And these very metrics are now a part of the elusive search engine ranking algorithm!
This is how inbound marketing methodology has evolved digital marketing and has blurred the lines of the marketing mix segments. Think about how the modern marketer now has access to more data than all agencies of the past combined. Where we get lost, is what do we do with all of this data and opportunity? Just like knowing that "doing SEO" is now a concerted effort of paid, owned, and earned media; we need to know that SEO goes beyond choosing keywords, tweaking copy, and optimizing code and technologies. SEO is a part of a greater whole, and when done alone, rarely wins! It relies on the other channels—seen time and time again in that a majority of the conversions that take place are facilitated by users engaging with your conversion touchpoints via more than one inbound channel.
Don't not focus on your SEO, as its excellence is imperative; but don't sit stable in the thought that we've optimized our website, so we are good to go. Content calendars, keyword strategies, content distribution, and so much more are now the driving forces of successful SEO campaigns. One could say that inbound is the new link building, without the associated risks and concerns, as inbound cannot help but be holistic and user-centric.
How has the evolving Web changed how you approach and leverage SEO, Social, and PPC opportunities?