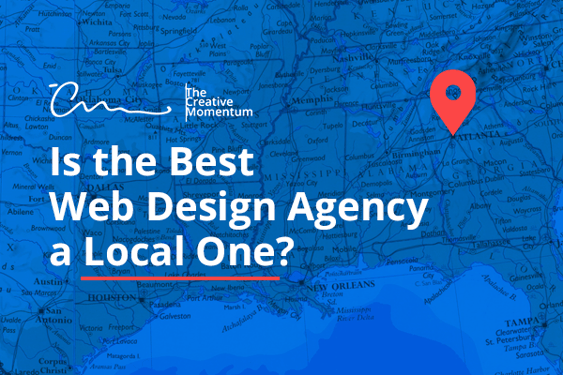 A lot of businesses worry about hiring an out-of-town web design agency. They wonder if the web design agency is out of state, they'll also be out of touch. Out of sight, out of mind.
Businesses do not work with local agencies for a variety of reasons. Maybe the business' location leaves options limited and the BEST agency is a state away. What should a business owner do with the options he has?
Interview carefully
Ask the web design agency what steps they take to ensure a website design project is successful, no matter where the business is. Their answers will give you a lot of insight.
Discovery Process – How much time will the agency take getting to know your business?

Detailed timeline – The web design agency will provide a step-by-step timeline of all the important dates outlined clearly

Communication – What tools will the web design agency use to communicate? There are a lot of software options to track every conversation along the way.

Check-ins – How often will you have phone calls with your agency?
If you are uncomfortable with any of those key factors, listen to your inner voice and keep searching.
Access to talent
A larger city always has more accessibility to talent. Due to art and technology schools in the area, a business is able to work with web designers, art directors and web developers at the forefront of their industry.
Don't be limited by the talent available locally. Choose a design firm with the best team and the greatest ideas, regardless of where they are.
Communication is key
Do not hire a web design agency that may go radio silent after the contract is signed. "It has been 2 or 3 weeks and we haven't heard anything," is very common. To avoid it, a project manager should be assigned to every client, regardless of size, and check-in meetings scheduled right away.
Some clients need weekly meetings and others are okay with bi-weekly meetings. Either way, get a project manager who puts dates on the calendar for a standing meeting.
The detailed timeline mentioned above – along with regular meetings – is an extremely important part of staying connected with your project.
Ongoing services
It is in an agency's best interest to nurture their relationship with a client. There are hosting needs and maintenance stretching beyond a website's launch. In addition, marketing the new website and connecting with buyer personas can go on for years beyond the website project. Get a feel for whether or not working with the agency is a possible long-term partnership.
There are ways to make sure your web design project is successful, regardless of location, and choosing a reputable agency is one of them.