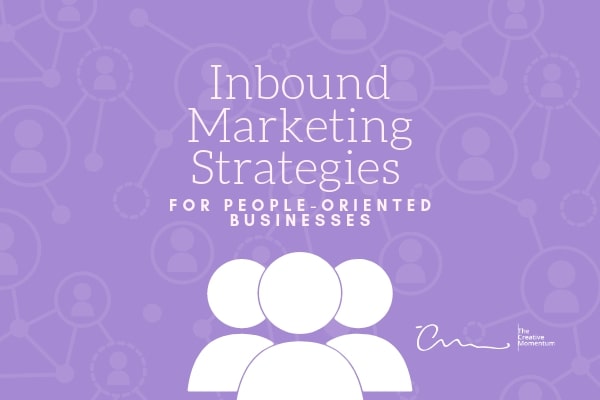 If yours is in an industry that focuses on long-lasting relationships between your employees and customers, such as healthcare or education, some common inbound marketing techniques can seem impersonal. Traditional engagement marketing tactics may not produce the desired connection with new leads and can lead to a stagnant marketing campaign that fails to connect.
However, there are several great ways to build a strong connection with potential clients in these customer-oriented industries. Here are nine strategies to reach your audience and convert leads.
Reputation Management
Maintaining a sterling reputation is a vital part of building a stable, customer-focused business. If your customers aren't satisfied with your services, you won't see them again, and your business won't grow. However, you can't depend on word of mouth to let people know that you're running a dependable business that provides quality services.
Use a reputation management software like Grade.us to solicit reviews and testimonials from your customers and get them posted some place they will be seen by potential leads. You can also include these positive evaluations in your direct marketing campaigns and emphasize to active leads the benefits of using your services.
Keep Your Message Clear
In the scrolling society that we live in, people aren't spending a lot of time with content they haven't sought out. Your marketing material may only have a couple seconds to grab a potential client's attention.
The short amount of time that leads may spend with your content makes it even more important that your marketing material is focused and understandable. Get rid of material that is ambiguous or distracts from the customer-focused care your business provides.
Open with Empathy
Open your inbound marketing material with empathy. This is an excellent way to ensure that your message is being communicated. Keep in mind that your potential leads want to know that you understand what they are going through and that their relationship with you will be easy. This will help to differentiate you from your competition and will make your leads more receptive to opening a professional relationship.
Construct Case Studies
Help your customers understand your expertise in dealing with their problems by writing case studies of satisfied customers. Often the clients you are trying to attract in a people-oriented business are undergoing a significant personal journey. A case study can help illustrate your familiarity with that journey and what you have done in the past to help a similar journey be successful.
These case studies are not only helpful to show a lead that your company is the right one to help them on their path, but it can also be inspiring. After all, the process of finding a healthcare solution or pursuing an education can be long, sometimes taking years, and a daunting prospect to your new customer. Show them how you have helped others complete their goals and can help them take that important first step. Let them know that your company is the best one to help them on their journey.
Explore Conversational Marketing
If you find your marketing is not connecting with your customers as effectively as you need it to, you may want your marketing department to begin using conversational marketing techniques. Using live chat, phone calls, texts, Facebook Messenger, Slack, and other channels may seem daunting, but it may be the personal touch that your company requires to convert those leads.
After all, your company will provide personalized services to your potential clients for a long period of time. Good conversational marketing can help this process get started on the right foot.
Shoot Some Videos
Using video footage in your inbound marketing is another great way to develop a relationship with your customers. Videos are a great tool because they can develop that relationship before a potential client is even a lead. You can use videos to introduce key staff members that will assist them or you can even create videos to help explain procedures that may be daunting.
Getting good video footage doesn't need to be expensive. Well-thought-out footage from an iPhone can be intimate and engaging and give your staff the opportunity to welcome potential leads.
Host a Webinar
If you don't think that video suits the marketing material for your company, a webinar can be a great alternative. A live, lecture-style webinar can be an excellent way to engage with a specific audience and answer any questions they have about your services.
Webinars are also an effective way to engage with a qualified set of leads and demonstrate your staff and business expertise on the issues your leads are facing. In addition, you can require contact information in exchange for attendance to these sessions, giving your marketing department the information it needs to pursue new leads.
Go Beyond a Form
If you are using a questionnaire to get information from leads, make sure you are getting the answers you need to improve your personalized marketing campaigns. Tailor your questions to give you more useful answers. Instead of just asking how satisfied a customer was with your services, dig deeper and find out what you can improve or what part of the process impressed them the most. You can use this information to find out what is the most important to your future leads and convert at a higher rate.
Retargeting
Finally, let's think about retargeting, the most effective marketing strategy that your team is probably not using. Retargeting takes advantage of leads who have already visited your website but failed to convert. Leads that are already familiar with your services, at least to a small degree, are a well-qualified audience that only needs a light push to convert.
Invest resources to see why they were not converted on the first pass, and don't be afraid to ask them to convert directly. You already know that they're interested, so your marketing team just needs to figure out the most effective way to ask.
Use these strategies to help your marketing team engage with long-lasting customers. Improve your marketing material and start connecting with customers as soon as they learn about your company.