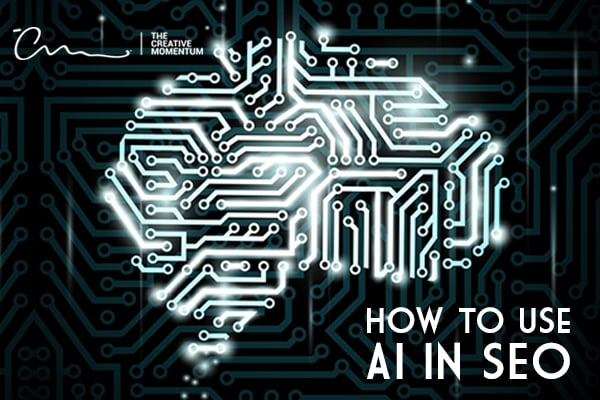 Search engine optimizers will be the first to say there is no one-size-fits-all SEO solution for businesses. SEO experts hustle to keep up with algorithm changes and search results impacts.
Of course there are traditional SEO strategies that stand the test of time: keywords, image optimization and high-quality content continue to be cornerstones of effective SEO.
That said, artificial intelligence threatens to change the way businesses operate online. Are you ready for the future of search engine optimization?


---
Understanding Artificial Intelligence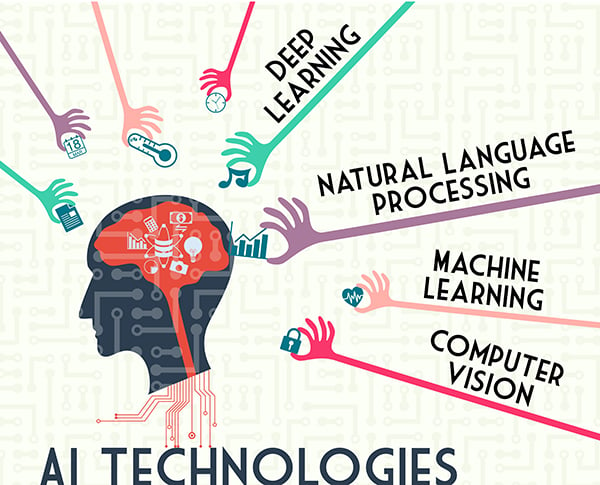 What is artificial intelligence (AI), and why should you care when it comes to SEO?
Artificial intelligence is not a single tactic, strategy, or technology. Instead, AI acts like a blanket term to encompass a spectrum of emerging technologies meant to perform tasks better and faster than humans.
As of 2019, 37% of organizations have used AI in some form to optimize business operations. AI technologies that are making waves in marketing and advertising today include:
Machine learning
Natural language processing
Computer vision
Deep learning
And more
The general goal of these technologies is to automate labor-intensive or mundane tasks in order to free up workers for more important tasks. AI makes life easier.
AI, as it pertains to search engine optimization, does the same thing.
AI-motivated tactics and strategies are ideal for increasing SEO efficiency and effectiveness, and smart business leaders are taking notice.


---
What AI Means for Search Engine Optimization
Search engines like Google use AI to inform search engine results pages (SERPs). Search engine algorithms utilize AI to deliver better SERPs results, and SEOs use AI to better align with these algorithms.
The better your understanding of how AI works to influence SERPs, the better you'll be at ranking higher.
Additionally, artificial intelligence is ideal for data processing and management. Businesses use AI-based programs to analyze data in order to better understand things like target markets, buying patterns, and future behaviors.
Taking advantage of AI for SEO purposes is par for the course as marketers continue to evolve successful tactics.
AI for SERPs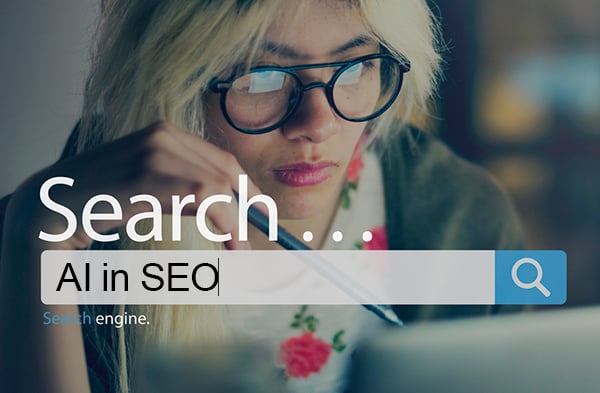 Search engine algorithms are smarter than ever thanks to artificial intelligence. As a result, search engine results pages are ranked more by concept and context than anything else these days.
Search engine algorithms use AI to understand the "why" behind content. These algorithms are smart enough to know when businesses try to cheat by stuffing irrelevant keywords, making it in your best interest to create quality content instead.
Your quality content should be:
Conceptual
Contextual
Correct
Conceptual content tries to answer the idea behind a search query. What is the searcher searching for specifically?



Contextual content tries to answer the reason for the search. Why are searchers searching for X, Y, or Z when they fire up a search engine?

Correct content provides relevant, accurate information. The more relevant your content is to a user's search, the higher you'll rank on in SERPs.
AI for Data Processing
Traditional data processing is already a core strategy for marketers. SEOs utilize information databases in order to create multi-faceted target markets and deliver focused content accordingly.
Artificial intelligence takes that one step farther through predictive data analytics and machine learning.
Predictive analytics and machine learning capabilities allow data analysis to work autonomously to test, learn, and make assumptions. That means smarter, faster, more informed campaigns that don't require as much in-person trial and error for success.
Of course, AI for SEO is much more subtle and nuanced, so just like any tool in the SEO toolbox, knowing how to utilize AI-based technologies in tandem with other tactics is the key to incorporating it into your SEO process.
---
3 Ways to Use AI to Improve Your SEO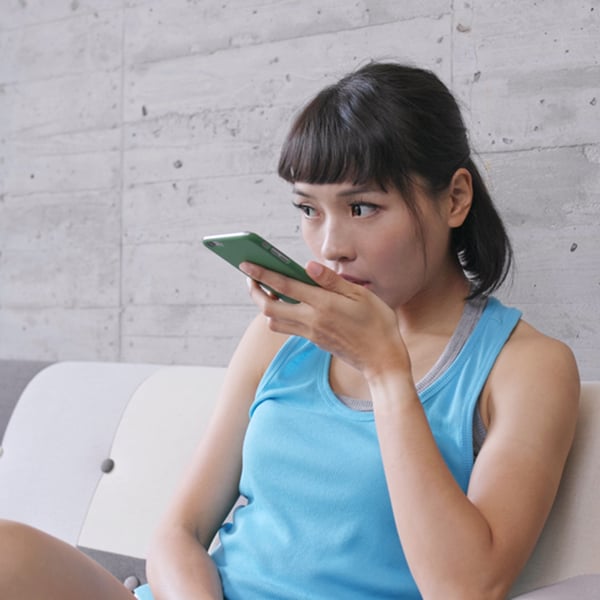 AI can literally change the way you do business, whether you use emerging technologies to improve content creation or speed up data analysis. Here are three ways you can use artificial intelligence to improve your SEO.
1. Text and Voice Search
The roll out of the Internet of Things (IoT) through smart devices opened up a new SEO landscape. Voice search wasn't necessarily a new concept, but IoT devices turned the dial up to 11.
Voice search differs from traditional search in that it's more conversational and is usually in the form of a question. Your SEO needs to respond accordingly.
AI-powered tools like Grammarly or Hemingway Editor can help you craft more conversational content. Other tools like Frase can show you what questions are being asked through voice search.
2. Content Creation & Optimization
It's easier to create compelling, relevant content when you know what questions, keywords, and phrases people are using to search. That's where modern AI technologies come into play.
There are a number of available AI-based products and services like BrightEdge or MarketMuse aimed specifically at SEO-focused consumers.
Use artificial intelligence SEO solutions to find:
Keywords to target
Link building opportunities
Trending topics
User intent
And more
These same tools can be used to optimize already-created content. Artificial intelligence can help you determine the optimum length of your content or suggest search terms to increase content relevance.

3. SEO Scaling
Search engine optimization takes time. In fact, SEOs often have the difficult task of explaining to their clients that they shouldn't look to see results from their efforts for a minimum of six months. Many SEO tasks like keyword optimization or content repurposing can be tedious and time consuming.
Fortunately, AI-based SEO tools are designed to alleviate this kind of optimization stress. AI-powered technologies do the heavy lifting nowadays when it comes to data processing and analyzing.
AI-based services like those offered by Alli AI make it easier to:
Perform a site-wide content audit
Automatically optimize content
Resolve duplicate content issues
Use these kinds of artificial intelligence SEO solutions to find your top-performing content or create better-informed content strategies. You can scale your SEO effortlessly when AI-based services handle your data analytics.



These three AI solutions are only scratching the SEO surface. The more you know about how artificial intelligence influences search engine algorithms, the better prepared you'll be to create content that ranks higher on results pages.


---
Artificial Intelligence Is the Future of SEO
The future of search engine optimization is here whether you're ready or not. AI will continue to influence how search engines curate results pages, and it's your job to craft your content accordingly.
Not sure if artificial intelligence will work for your business? Talk with one of our SEO experts to find the right AI-based solution for you.