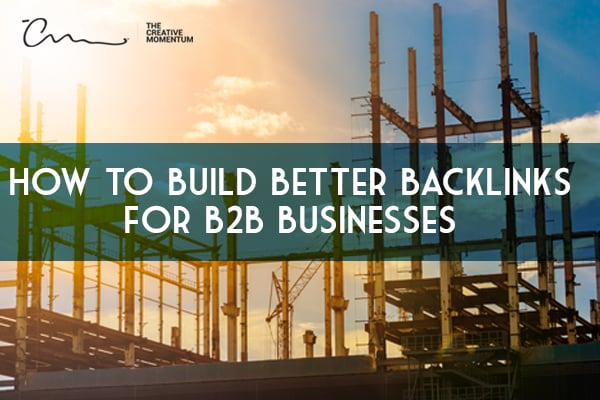 Having a functional and attractive website is nice, but a website alone isn't going to send traffic your way. On-page SEO can be an effective way to optimize your website so that it's more discoverable, but that alone won't always move the needle. This is where your business strategy needs to incorporate another SEO strategy that helps to amplify your visibility.
The method we're referring to is building backlinks, and this article specifically explores how to use this strategy for B2B firms. But if you're not familiar with the concept, consider this a simple crash course to get you up to speed on this classic SEO tactic.
---
What Are Backlinks?
Backlinks are simply external or third-party websites that link back to your website.
Adding backlinks doesn't just mean listing your business in an online directory — although that is a backlink, and definiitely should be part of your SEO strategy — it's about the quality of that link.
Backlinks are a critical component of off-page SEO or the activities you engage in that boost your visibility on other websites or social media platforms. With backlinks, the goal is to have your link appear on a website that is viewed as an authority.
For example, if you own a software as a service (SaaS) business and you're included in a SaaS-focused digital article on Forbes.com detailing the benefits of each SaaS product mentioned, this is a relevant and powerful backlink that will improve your SEO.
Forbes is an authority platform for all things business. So, getting featured there validates, promotes and legitimizes your business. Plus, there's a good chance that you could generate leads from that article placement.
The SEO Benefits of (Good) Backlinks
If authoritative websites are linking to your website, you get an SEO boost. For Google, the more high-quality backlinks connected to a website, the higher that website will rank in search results. From the algorithm's perspective, if a website is frequently being linked to by other quality websites, it's a sign that you're trustworthy and produce relevant content.
Beware of Toxic Backlinks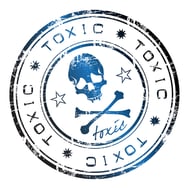 So, we've established that backlinks are a good way to boost your website and therefore, your business' visibility.
But not all backlinks are equal.
Just like being linked through multiple authoritative websites can boost your rank in search results, being linked to multiple low-quality websites can have the opposite effect. Since 2012, Google has relied on its Penguin algorithm to filter low-quality links. These are often known as toxic backlinks and can include:
Websites with a low domain authority (What is domain authority?)

Mirrored pages — such as multiple websites that link to you with the same anchor text

An HTML to text ratio imbalance: minimal visible text compared to HTML is not good


---
The Best Strategies to Build High-Quality Backlinks
Securing healthy backlinks doesn't have to be an impossible task, but it will most likely require a dedicated individual or team that focuses solely or primarily on this task. Note that gaining good backlinks isn't a "set it and forget it" strategy. You'll need to manage this continually as you'll always be looking for opportunities to build relevant links. Keep this in mind as you read through the following proven tips for building healthy links and removing toxic ones.


Mentioned in the Press or News
What business owner wouldn't want to get good press? In our example from above, getting listed in a brand roundup article on Forbes is a great example of a press placement that also builds backlinks. This means that if someone searches for your business in a Google search, there's a good chance that any press mentions are also going to appear in the results.
Along with giving you an SEO boost, it also lends credibility to your business. And in some cases, it can be the difference between a visitor following through on your call to action (CTA) or leaving your website metaphorically empty-handed. Securing press is a task that can be all-consuming. So, if this is a serious goal, it's a good idea to let the pros handle your media or hire an in-house publicist.
Develop a Content Strategy
You should already be striving to provide relevant content on your website. But if you haven't yet, this is a good time to start. Beyond simply drafting content that reflects your experience and authority on a subject, you should look at content development as an opportunity to integrate target keywords that overlap with common searches consumers in your niche are using.
Again, you'll want to ensure that you're using keywords intentionally rather than simply tossing them throughout paragraphs without ensuring that the larger content piece is of high-quality. But it's not going to be enough to just write copy, leave it on your website's blog, and hope for the best. Your goal is to amplify this content. At a minimum, you should be sharing it on your business' social profiles, incorporating it into newsletters, or even consider running ads to promote it elsewhere.
Guest Blog Posts
Guest posts are another great way to expand your reach, build backlinks, and create a healthy SEO boost. In this scenario, you're managing outreach to relevant websites or blogs to offer to write a post. In many ways, this is an option that can serve as a bonus for both your business and the platform where you'll be blogging.
While you get the benefit of a backlink from an authoritative website, the hosting website also has the potential to connect with a (new to them) audience that follows you.
Request Backlinks from Mentions
This is a simple research and outreach process. The best strategy is to look for websites where your brand has been mentioned but for whatever reason, didn't link to your business. Your next step is to reach out to those platforms and request for them to add a backlink. This is straightforward, but results can vary. For example, if for some reason you get mentioned in a media outlet, but no link was included, it might not be as easy as reaching out to the journalist and asking them to update their article with your link.
Offer to Update Content and Broken Backlinks
It's not uncommon for media platforms to update articles as more relevant information becomes available. It's a smart way of refreshing content and maintaining authority. And this is a great way for you to pitch your business while snagging a healthy backlink. To manage this process, you'll want to go back to those target keywords and look for media outlets or platforms with articles covering these topics.
Especially if the content is several years old, there's an opportunity for you to pitch your content or experts as a timely and relevant replacement choice. Similarly, you can notify outlets when they have broken backlinks on their website and offer to replace it with a relevant link from your website. But you'll want to use tact with your approach. The last thing you want to do is insult a media outlet or authority platform by implying that they have poor editorial standards because of outdated content.
---
How to Remove Toxic Backlinks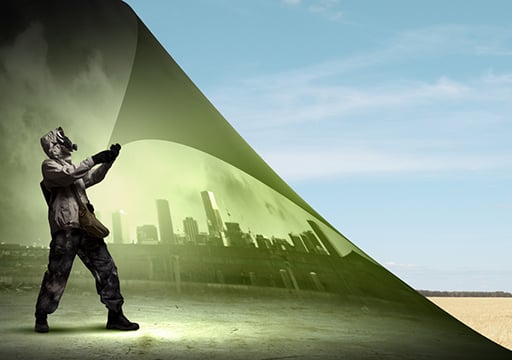 Just like there are proven methods for building healthy links, you also need to be aware of toxic backlinks and the best practices for removing them. First, you'll need to determine if you have toxic backlinks connecting to your website. For this, you should rely on the Google Search Console where you can perform detailed searches to learn if any toxic backlinks are hurting your website's reputation. And if you do find that there are some offenders out there, the following tips can help.
When the Google Penalty Is an Error
For as all-knowing as we often think Google is, the brand isn't infallible. From time to time, a link can be manually flagged as toxic when it's good. If this happens, you have the option of requesting a review. Just keep in mind that it can usually take at least a month to get a response.
Reach Out to the Webmaster
The most straightforward option is to reach out to the offending website's webmaster and request that they remove your link from their pages. This isn't a guarantee that they'll remove your links, but it's a good start.
Disavow the Offending Links
If you've attempted to reach out to a webmaster and you get radio silence, you can opt for a final and effective solution — disavow the links. Google Search Console also allows you to manually blacklist spammy websites or links from expired domains with the Disavow Links tool.
This essentially tells the algorithm to ignore links pointing to you from questionable websites. But be prudent with this tool as disavowing any and every website that you question can harm your rank.
---
Making Backlinks the Backbone of Your Marketing Strategy
For B2B business owners, presenting yourself as an authority is always going to be a priority. This is especially true when you consider that B2B clients have longer average customer lifecycles, and the fact that you'll often work with multiple team members when trying to convert an active lead into a customer. While backlinks aren't a substitute for a quality product/service and proper customer relations, they do build your website's and business' credibility.
Along with being an award-winning web design agency, The Creative Momentum is also adept at digital marketing and implementing SEO strategies such as building an effective backlinks campaign. Let us help build your digital authority and attract more clients.