Dear CEO, please stop looking at rankings everyday. Please stop asking why did this particular keyword go from #2 to #4 last week. And please, stop looking at rankings everyday. That was said for the second time, purposefully.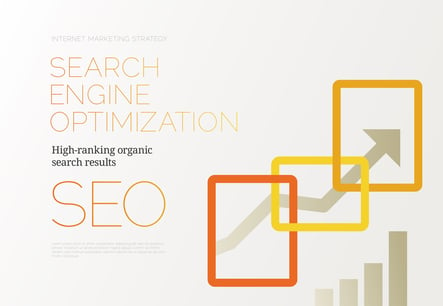 The CEO's best mantra for SEO could arguably be this: "SEO is an upfront investment with long-term returns." When done right SEO will take time (between three and six months) for results to be fully realized. What we do to a page today, may not get indexed for a few weeks, and then may take a few more months to earn its positioning in SERPs. Ultimately, why would you care if you are ranking #1 or #3 if you are seeing a lift in conversions and sales across the board that did not exist before? Why focus on a single dent, when once you step back, you cannot see it anymore, and see that your vehicle is running perfectly?
It's understandable why we care about being number one. It's innate to our human experience—most of us want to be the best. And it's clear why any CEO would want to tout being number one for the keywords that matter to the brand and the bottom line. This is not the argument being presented, as we aim for number one all day, everyday. The difference is, we aren't solely focused, or stuck, on being number one. If we get to number three and drive more conversions, isn't that success? We get just as excited when we see more conversions, even when keywords fall a few positions. Are you really going to say your SEO program failed because we got you up to number four, while at the same time increasing your leads and conversions by 25%?
As a CEO, or even the marketing manager, how would you feel seeing results like these?

While the charts show a quarter of exponential lift in organic traffic and conversions, we also saw drops in rankings of some of this client's priority keywords. These drops were variances within the top 10 positions, like #3 to #7, and #2 to #5, etc. At first, the CEO was rather concerned when he was thinking about just rankings in relation to our SEO services. But when we said we understand your concern, and then asked about his thoughts regarding the 5,155% lift in conversions, when compared to the same month last year, the tides changed. At that point, the conversation and focus completely shifted into a conversation of success.
What would your reaction be in this scenario? What's more important to your investors and stakeholders; being #1 for all keywords you can think of, or showing them we've increased conversions, and conversion rates, like this client experienced?
We cannot take all the credit for this huge lift in traffic, as some of this lift is due to the addition of new content sections (which, however, we helped coordinate and optimize over the preceding two months). This further supports the main point, that SEO takes time. And when you focus on the macrocosm of your SEO-o-sphere, and support it with granular strategy and objectives, you can achieve amazing results.
With numbers like these, we've been able to shift the focus from rankings to conversions. Figure out which words drive converting traffic (potential customers) and while you never want to take your eyes off of your rankings, look at things on monthly and quarterly bases. Keep in mind that ongoing changes in rankings are a part of the game. Search engines are always testing and changing things. What you Google in your city will likely not be in the same position if you Google it from another city. So focus on driving quality of traffic with the right keywords. If you choose the right keywords, that the people who become customers use to find your offering, then you are talking the next era of SEO. Ten years ago, we did SEO. Now, we coordinate it with all channels and digital marketing initiatives, such as with an all-encompassing inbound marketing strategy.
What has your experience been in these scenarios? Do you think rankings are the KPIs that will drive ROI, or are those conversions that lead to customers?