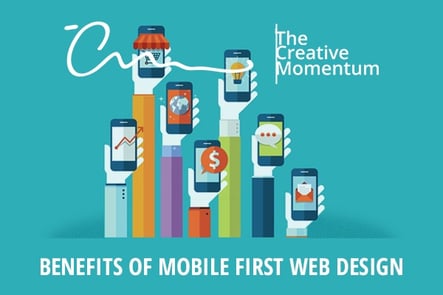 A few years ago, people might have thought the concept of mobile-first web design was crazy. Times have since changed. These days, the majority of people use mobile devices to browse the internet, more so than PC desktop users even. With this change came forth a new strategy: cater to the mobile users first.
Going Mobile First
Focusing on mobile sites is nothing new. It's called responsive web design and has been around for quite some time. In fact, it's all but mandatory for companies who care about their SEO rankings to be mobile responsive ever since Google started penalizing websites that didn't cater to mobile users.
Mobile-first is a little bit different. It uses the concept of responsive web design and takes it to the next level. Instead of focusing on designing a mobile version of the primary site, mobile-first design focuses on building a site that puts the needs of mobile users first. In other words, mobile-first design builds a platform that meets the mobile user's basic needs and requirements before worrying about laptop and desktop users.
How Mobile First Can Help
Mobile-first websites are responsive for all platforms
One of the biggest advantages of going mobile first is that your website is compatible with all different types of platforms. The site that you see on the mobile device should be quite similar to the one that will appear on desktop computers as well. With that said, sometimes it can be hard to visualize how exactly a site will look on the desktop when you're working on a mobile-first design, so give both platforms a test and make any necessary adjustments.
Information is often more manageable
One of the worst parts of viewing non-responsive sites on a mobile device is the incessant scrolling through long walls of text just to read a paragraph. Mobile devices are much easier to read because of how they're designed, and because most content creators like to arrange the text in easy-to-read paragraphs of two to three sentences. Expect most mobile-first sites to be designed in a similar manner.
Mobile first is more economical
Going mobile first is a great way to save time while working to meet the needs of all your visitors. You no longer have to worry about designing a website that caters specifically to your mobile users and your desktop users alike. Mobile-first web design gives you a one-size-fits-all model that's optimized to fit the spatial constraints of mobile devices.
Mobile devices play a huge role in influencing a website's SEO rating. With smartphones making up such a large portion of internet traffic without any indication of slowing down, opting for a mobile-first approach is an excellent way to ensure that everyone's browsing needs are being met.