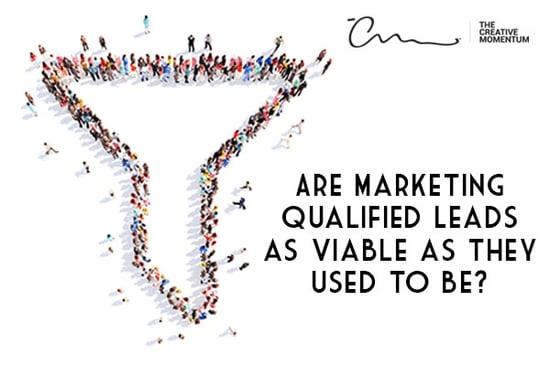 Timing is everything in the fast-paced modern world of sales and marketing. Smart business leaders understand that acting on new leads quickly can mean the difference between making the sale and losing the potential customer. That's why 85% of B2B marketers say lead generation is their most important content marketing goal.
Unfortunately, 61% of marketers also rank lead generation as their number one challenge.
Lost leads mean lost revenue, which is why it's your job to capture as many leads as you can (lead generation) and turn them into conversions. Today, businesses aren't relying on marketing qualified leads (MQLs) as much as they used to for a number of reasons. Timing, poor optimization, and unfocused messaging have made MQLs and lead generation less viable than before, but is that a conversion problem or a marketing problem?
Here are the reasons today that entrepreneurs think MQLs are dead, and what the reality is.
---
What Are Marketing Qualified Leads?
A marketing qualified lead is one that shows interest in a product or service thanks, in-part, to some type of marketing effort.
MQLs are often leads that have proactively engaged with your brand or business. MQLs are promising leads because they've shown curiosity but haven't made the sales conversion.
Consumer behavior that compels marketers to qualify leads as MQLs might include:
Filling out an online form
Using a software demo
Downloading a free eBook
Joining an e-mail list or newsletter
Adding products to a shopping cart
Favoriting products to a wishlist
Clicking an ad to find your website
Repeat visits to your website
Contacting you to ask for more information
And more
Marketing qualified leads have taken the first steps towards becoming a customer, and that primes them for further contact from your sales team.
---
MQLs vs. SQLs
Marketing qualified leads are different from sales qualified leads (SQLs) in that SQLs are vetted by the sales team rather than the marketing team. SQLs are often leads that have taken the next step towards becoming a customer after they've engaged with your marketing efforts.
The biggest difference between MQLs and SQLs is that SQLs are ready to continue the conversation. They've reached out to your business in some way (through the MQL behaviors listed above), and the marketing team has passed them on to sales to continue down the funnel.
MQLs often become SQLs based on things like the lead's actions and his/her likelihood to make a purchase.
---
Why Marketing Qualified Leads Seem Less Viable
On the surface, marketing qualified leads in your lead generation seem less of a sure thing than leads that have been qualified by the sales team. But smart marketers know—and perform—better.
It's easy to understand why some entrepreneurs think MQLs no longer pack as much punch. Here are a handful of reasons why MQLs appear less viable, and the reality behind these beliefs.
1. MQLs Aren't Buyer-Focused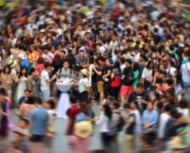 Potential leads can get lost in a mix of automated e-mails and untargeted marketing messages. Most companies cast a fairly wide net for lead generation instead of personalizing content and curating user experiences. These companies are also the ones that throw up their hands in frustration when MQLs don't convert.
The reality: MQLs are only as engaged as you are in providing them with engaging content and experiences. Personalized marketing strategies are used by smart business leaders who recognize that offering experiences that appeal to a consumer on a personal level is a far more effective marketing campaign. This is easier than ever with smartphones, interconnected smart devices, and social media.
2. Sales and Marketing Goals Are Poorly Optimized
Aligning your sales team and marketing team is one of the best ways businesses can improve their conversions, but is also one of the greatest challenges. It's also why some companies think MQLs don't hold as much weight these days, and it's why lead scoring is so complex. Poor optimization between sales and marketing goals means MQLs can get lost in the shuffle.
The reality: Smart business leaders work hard to tightly align sales and marketing goals. According to HubSpot, sales and marketing alignment can help your company become 67% better at closing deals. HubSpot also provides examples of how modern companies have mastered marketing and sales alignment.
3. The MQL Process Is Too Slow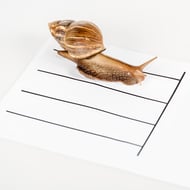 Research shows that interested buyers need quick responses to stay engaged. The MQL process—with its e-mails and follow-up calls—is too slow to be competitive these days. At least, that's what some people believe.
The reality: Marketers have long understood the importance of quick responses and a personalized touch. Sure, mass marketing e-mails will get sent out, but they're far from the only tool in the modern marketer's toolbox. Features like automated live chat prompts and immediate transfers to sales help keep leads engaged while streamlining the funnel process.
4. Return on Investment Is Hard to Calculate
Since the Marketing Qualified Lead Generation process takes so much time, it's hard to calculate the ROI involved. Drawn out communications and other alternatives that may produce ROI mean MQLs just aren't viable anymore.
The reality: Improved analytics provide more in-depth ROI data than ever before. Everything from monitoring engagement to creating specific goals around consumer personas make it easier to frame and calculate return on investment for MQLs
According to CoSchedule, 74% of B2B marketers set goals, but only 3% always achieve them. In other words, marketing goals don't often align with the reality of what happens.
It's easy for B2B marketers to convince themselves that MQLs aren't as important or reliable as they used to be. It's also just as easy to broaden the scope through which we view MQLs and MQL success.
---
Modern Marketing Qualified Leads Are Still Viable
The reality is, MQLs will likely never die. The narrow notion that Marketing Qualified Lead Generation is outdated inbound marketing and needs to be shelved stems from a misunderstanding of modern marketing strategies and tactics. Many modern B2B marketers understand the challenges inherent in qualifying high-quality marketing leads for sales.
As a result, smart marketers work to align goals and metrics to streamline processes. This, in turn, continues to sharpen focus and personalize marketing messages to secure conversions.
MQLs aren't dead. They're just more nuanced than they used to be.