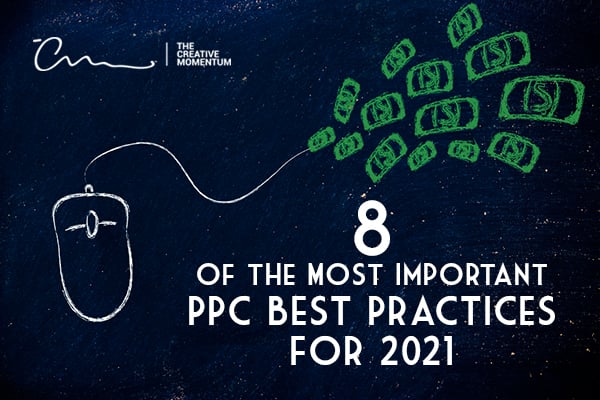 2020 was an eventful year, and along with it came adjustments to some time-tested marketing strategies. Pay-per-click (PPC) marketing is a great example. Although trends change slowly, we're seeing incremental adjustments in the way search engines handle information and the way users respond to the information they view.
Let's review the state of PPC marketing as it exists in 2021 and which practices will offer the greatest results.
---
1. Leverage Automation
One of the latest PPC marketing optimizations is automation. We know—automation is one of those marketing buzzwords that gets tossed around often. But these days, automation is a powerful tool that's become feasible for nearly any company to implement in its ongoing PPC campaigns.
Broadly, PPC automation uses machine learning and AI platforms to manage, monitor, and optimize your marketing efforts. As your company grows, you may find that your PPC efforts become too time-consuming to manage across all of the network and platforms in your arsenal. When you reach this point, automation offers a life-saving solution.
Some common uses for PPC automation include:
Bid management across ads and groups to control spending

Creative copy optimization based on data feeds or other sources

Responsive ad design to create ad variations based on engagement metrics

Report generation to stay on top of campaign tracking
As part of this, you can leverage scripting tools to reduce the amount of time needed on repetitive tasks. Processes like split testing, for example, can be managed through scripts to reduce the need for human effort.
⚠️While automation is a valuable tool, it isn't a catch-all solution for PPC management—yet. Coordinate manual efforts alongside automated tools to make sure that your campaigns have the exact level of targeting that drives results.
2. Prepare for a Lack of Data Visibility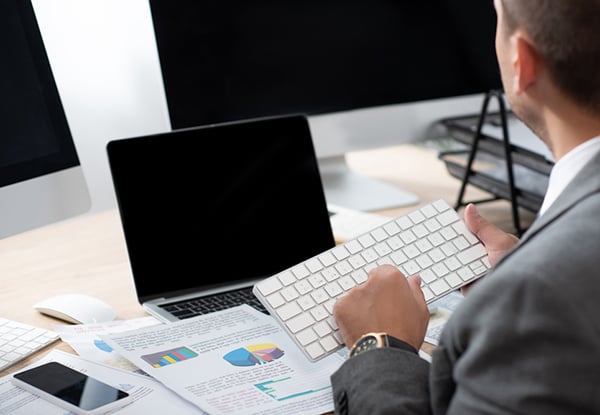 One noteworthy trend is Google's ongoing push away from complete data visibility and control.
We're seeing Google Ads remove granular controls for user-specific targeting, and instead they ask businesses to rely more on its machine learning. This is a shift away from data transparency and a move toward a system that's more reliant on Google's algorithms.
Combine this with increased data handling regulations across the globe and the loss of tracking cookies, and marketers must learn to do more with less. There aren't many concrete solutions to this issue other than to readjust the way marketers approach their strategies. The overall theme here is that marketers must be willing to make decisions with imperfect data and work within Google's framework to generate results.
Review the data you have on hand and patterns of search queries. Then leverage your automation tools to do the heavy lifting. The loss of user-specific targeting features means that PPC marketers may need to rely more on contextual targeting to persuade readers. Develop a variety of compelling ads and double down on testing efforts to see which have the best impact. Responsive search ads are your friend here, as we'll detail below.
3. Use Responsive Search Ads
Responsive search ads is a time-tested strategy for campaign optimization. It allows PPC marketers to develop 15 headlines and four descriptions per ad. These copy variations are combined to create different ads that may or may not be successful at capturing your audience's attention.
Of course, responsive search ads aren't a new strategy, but they're increasingly important as Google further limits access to data.
Responsive search ads let you design carefully-crafted messages that are combined and displayed via machine learning to help determine the optimal combination. It's a great way to leverage automation in service of your PPC campaign, but like your more traditional Expanded Text Ads, you still need to follow best practices as you create responsive ads:
Develop unique variations for each headline/description

Optimize for Ad Strength across variations

Avoid redundancy because you won't know for sure which headlines and descriptors will be combined

Use tools such as Smart Bidding and Location Insertion to broaden your reach
If you're still on the fence about this tactic, consider this: Google reports that responsive search ads can improve PPC click through rates across ad groups by as much as 10%—and as of February 2021, responsive search ads are now the default ad option for search campaigns.
4. Keep Video a Central Part of Your Strategy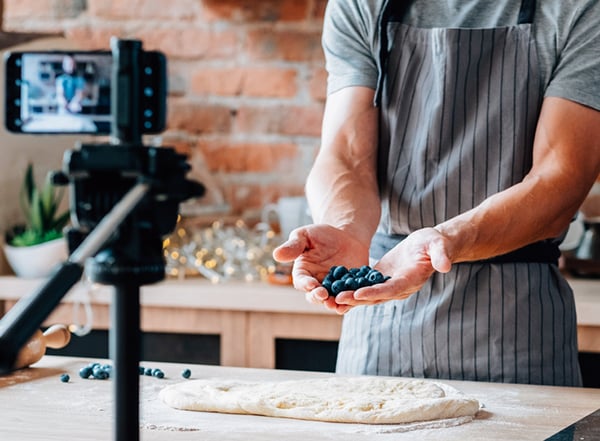 Video content is another good way to increase engagement in your PPC strategy. It can form an important part of your outreach and reach audiences in a different way than your other approaches. As time goes on, video will only continue to dominate the online environment.
It's projected that internet video traffic will increase by four times between 2017 and 2022, with long-form video constituting over 82% of all internet video traffic. When it comes to PPC, video offers opportunities for segmented targeting, and features less bidding competition than traditional text ads. In other words, video ads are a viable way to expand your outreach on YouTube and other video channels.
On the other side of the coin, be aware that video content takes more resources to produce than basic text ads. Make sure that the video itself has strong production quality, with clear visuals and audio that supports the information presented on screen. This extra production step must be considered before you begin your standard PPC deployment process.
As your strategy matures, you can incorporate other technologies—such as virtual reality—into the mix to engage audiences further. Many companies already do this, so examine your current PPC strategy to see whether video is a good fit for your platforms of choice.
5. Optimize for Voice
A couple years ago, eMarketer described how voice search was reaching a critical mass, with over 122 million U.S. voice assistant users on record. In 2021, things are no different. Voice search is a slow burn; not all of your users may leverage it now, but as time goes on, more will jump on board.
So don't put off your voice optimization efforts. To start, apply the following best practices to your existing PPC campaigns:
Identify which long-tail keywords indicate high intent for searchers

Create targeted ad groups for specific question-based phrases relevant to your service

Remove negative keywords to optimize who is shown which ad

Focus on high-intent phrases; "Local", "Near Me", etc.

Always use natural language that mimics how users speak to Google and other voice assistants
The rise of voice queries and digital-assisted search will require some changes to your existing processes. If you haven't started applying these changes, now's the time.
6. Better Management of Buyer's Journey and Ad Targeting
An encroaching theme in 2021 is loss of control, for better or for worse. We became all too familiar with this theme in 2020. Google is restricting data visibility while marketers must rely on automation and hands-off tools to get the job done.
This means that companies need to get more invested in the factors they can control like managing the buyer's journey. Companies need strong alignment between their ad targeting efforts and the specific touchpoints their customers undergo throughout the purchasing cycle.
Get control of audience data and create clear delineation between prospects and those most likely to convert—those in the early stages of the marketing funnel and those near the end.
Review how customers shop on both a broad and specific scale. For example, some customers may have only a single purchase driven by a single PPC ad click, while others may be more loyal with a higher lifetime value (LTV) spread out over the course of years.
Creating this type of alignment isn't a new tactic. It forms the foundation for all PPC targeting across the board. But in 2021, as marketers learn to operate with less visibility in other areas, it'll be important to redouble efforts on the fundamentals that are still in our control.
7. Diversify Your Ad Platforms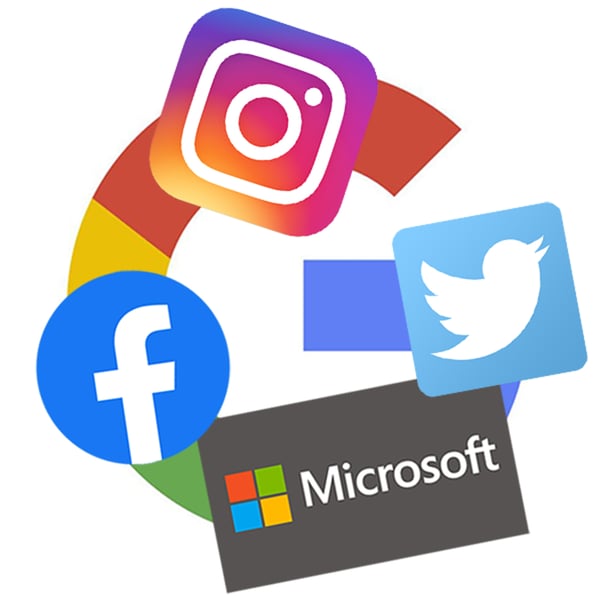 Google Ads take up so much of the PPC pie that it's easy to forget how many other platforms there are. And with Google tightening the leash on how marketers use its platform, 2021 may be the perfect time to diversify your ad management skillsets.
Consider how you could build out your PPC efforts beyond Google Ads to reach more of your audience. For example, Microsoft Ads (formerly Bing) may not have the impressive reach that Google Ads has, but it captured over 27% of paid mobile click share at the end of 2020. For many companies, this is a big enough share to justify buying some ads on Bing.
But don't limit yourself to search engines. Consider paying for ads on social media: YouTube, Facebook, Instagram and Twitter to name a few. Each represents a unique market segment and has paid advertising opportunities worth looking into.
The idea here is to become less reliant on the Google Ads and to diversify your PPC portfolio. By doing so, you broaden your reach and capitalize on opportunities that you may not have had otherwise.
8. First Party Data Segmentation
Another common trend in 2021 (that we'll continue to see over the coming years) is a restriction on how companies use data. Regulations like the GDPR are changing the way consumers view privacy, and they're forcing updates to how data is collected and used. The balance between data privacy and usability will be a top priority in 2021 as PPC marketers adapt to a loss of tracking cookies and other third-party data sources.
What should you do in light of these new data blind spots? The answer is to increase efforts behind collecting first-party data segmentation and analysis. Companies can customize and segment first-party data at a more granular level than third-party sources, and first-party data can be applied across multiple digital channels. It's more work than relying on information provided by search engines, but it can pay off in the long run.
You can supplement these efforts with other tactics, too, such as leveraging server-side analytics to capture more information about your traffic data.
---
Prepare a PPC Marketing Campaign in 2021
Maximizing ROI is the name of game when it comes to PPC. The above strategies paint a unique picture of PPC in 2021, one shaped by unprecedented market forces left over from 2020.
We've spent years refining our PPC management services to help our clients get the most value from their efforts. Given how unpredictable the past few years have been, our experience allows us to build healthy PPC campaigns that provide value while still being able to adapt to change. This type of resiliency can make the difference between winning brands and those that fall behind.
Contact us today to learn more about what our inbound marketing services can do for your business.