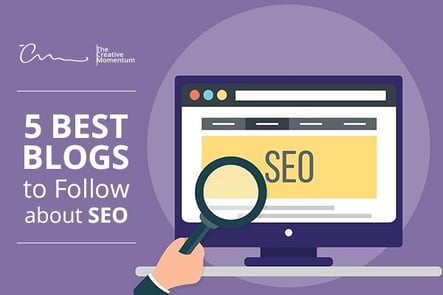 SEO is the backbone of content writing and getting your website seen. But with so many voices offering SEO best practices, it can be hard to tell which pundits offer the most updated, trustworthy advice. To help you narrow down your search, we recommend the following five blogs.
Moz
Moz's reputation as an industry leader in SEO is well-deserved. From its origins as an SEO consulting company in 2004, Moz has since expanded to become one of the most recognizable faces in modern SEO development.
Their site offers everything from beginner SEO guides to free SEO tools to a deep content library regularly updated with materials written by in-demand SEO experts. (We're also a fan of their "Whiteboard Friday" series). Whether you're a budding entrepreneur or a site owner with an established web presence, Moz is the perfect place to begin your SEO journey.
Search Engine Journal
Search Engine Journal styles itself as an online periodical of sorts; an all-in-one digital marketing resource. But don't let this generalized approach fool you—SEJ knows SEO. You could spend weeks reading through their extensive content library and never run out of material – nearly 600 pages of blogs, at last count. Plus, their content schedule features a diverse rotation of contributors to ensure that readers can enjoy a varied selection of opinions and writing styles. Don't miss it.
Search Engine Land
Try typing "SEO" into Google and see what you get.
That's right: Search Engine Land currently owns the number one spot in Google's SERPs for the SEO keyword, and after spending some time on their blog, you'll quickly discover why. Aside from reading about the latest legal issues affecting SEO and examining how technology changes the SEO landscape, viewers can enjoy a wealth of SEO tools and tactics to give their website rankings a boost. No matter your SEO goals, you can bet that Search Engine Land has it covered.
SEM Rush
SEM Rush is a platform based around marketing optimization, but given that one of the site's primary value propositions involves improved SEO, you can be sure that these folks take their search engine tactics seriously. Their content library is a great way to examine how SEO interconnects with every other aspect of a company's digital marketing strategy. To learn about SEO in context, don't miss SEM Rush.
HubSpot
Another marketing platform-turned thought leader, HubSpot has plenty of insight to share about quality SEO strategies. HubSpot is great for education; not only do they offer a comprehensive library of SEO content, they offer a series of free courses, guides, and ebooks to further support your SEO knowledge. These resources are the perfect way to give your SEO understanding an edge in the fast-moving world of digital marketing.
These resources are just the beginning of a proper course in SEO mastery. There's always more to learn, and the rules are always changing. If you're struggling to keep up or not seeing the SEO results you believe you should be, reach out to a creative agency whose JOB it is to stay on top of every SEO update.