Have you been thinking about HubSpot for your organization, or business—or even another marketing automation suite, such as Pardot or Marketo? Marketing automation and inbound marketing methodologies are essential to every successful digital marketing strategy. These marketing processes however, need to be supported by software that has been specifically developed to execute on the methods and techniques that are involved.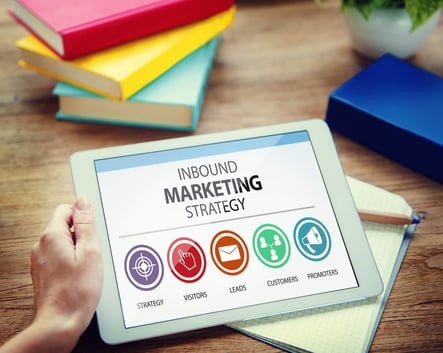 When we speak with our prospective inbound clients about inbound marketing, and HubSpot specifically, the following are typical questions we get, regarding features as they relate to a variety of needs. This is by no means an exhaustive list; however, it may help you in figuring out if this system is a right fit, and how marketing automation and inbound marketing can make their ways into your marketing strategy.

CRM All customer management is included in HubSpot. You pay for the Marketing Software, which comes with the CRM side of things. There is a fully vested sync between Salesforce and other CRM systems as well. You can actually use theirs for much less than what Salesforce charges!


CMS The CMS in HubSpot is similar to Wordpress. It's actually call their COS, for Content Optimization System. We have the ability to create and organize pages by site content, blog posts, and landing pages.

Videos There is great integration with Wistia that allows you to track video consumption down to the user, and gives your markets and sales team members intimate views of video consumption by a specific person.


Blogging The blog is focal point of HubSpot. All existing blog posts can be imported as well. You have full optimization, tracking, and conversion capabilities, even beyond that of Wordpress.


Social Media There are internal features that can be leveraged across the site. You can implement share buttons, as well as monitor and post from within the system. This is ideal as you can assign posts to campaigns and track performance from source to conversion.


SEO SEO is an innate mechanism on which HubSpot was created. You can assign keywords to content, analyze, and optimize all from within HubSpot. It also provides with rank tracking capabilities, as well as the ability to conduct keyword research from within the system.


Lead Generation Data Base This is the definition of HubSpot. You build a database of your leads as they provide you with their information. Then you nurture them until they convert, based on fulfilling their needs along the buyer's journey which is aligned to their persona.

Email Marketing Platform All emails, from newsletters to auto-responders and drip campaigns can be sent via the platform. It's urged that anyone using external email services like MailChimp, or Constant Contact, should migrate all contacts into HubSpot and use HubSpot moving forward.


Call Tracking Call tracking is not a default function of HubSpot, but there are multiple third-party integrations that will allow the ability to sync calls to CRM records. Also, the HubSpot CRM allows Sales people to track outbound calls.


Conversion Testing Platform You can conduct A/B tests on site pages, landing pages, and Calls to Action in HubSpot. However, to take advantage of this you need to use the Enterprise level, starting at $2,400 per month. There are more advanced features at this level. With Enterprise, you can also set up event tracking, which is a great feature in itself.

If you don't want to use the top-level tier, we can incorporate other tools in addition to give you this type of visibility. But keep in mind, Hubspot is designed to nurture the conversion funnel down to personas and through the buyer's journey. If you are interested in additional tools to track conversions specifically, look at KISSmetrics, HeapAnalytics, or MixPanel.


User portal to access premium content? With HubSpot there isn't a user portal for premium content that you have. You can't set up log-in system out of the box. More than likely, you'd want to build that on a separate system, while passing user credentials via API actions. This would require some insights from developers, but has been done on sites with great success.

That said, you can password protect pages and share a password with people. And you can gate all content, requiring the user to fill out a form, however, this wouldn't be a true member based portal experience so to say. The best way to look at Hubspot is as the platform to host the content you use to market and sell. What happens beyond there (such as apps, portals, etc.) go beyond the need for Hubspot as lead nurturing machine, as those leads have likely closed to gain access to your premium content.
These are just a few of the insights you can start thinking about when choosing your marketing automation and inbound marketing solutions. If you have specific questions, add a comment or contact us. We love getting geeky on inbound!