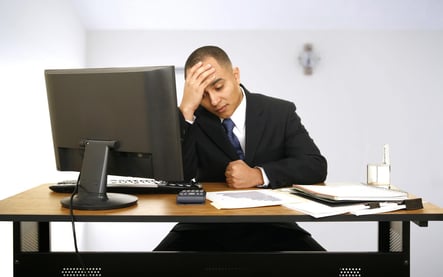 In the old days of the internet, websites used to function on a basic level as digital brochures or flyers. The modern e-commerce landscape, in addition to being complex, is always evolving, and your website is your most important asset. Like any major project, designing a website requires thoughtful planning and resource allocation. Failing to properly manage the process can have disastrous results. Given that there are few things scarier to a business owner than mismanaged resources, it's worth your time to review the process in order to avoid your own design nightmares.
Priorities and Scope
There are a few important questions to take into consideration. What are you trying to accomplish with your launch, and how do you want your website to be different? When turning to an agency for your new website, you want to have a clear idea of your goals. Simply coming to someone to make you a shiny, new website simply isn't going to cut it. A lack of direction is going to leave your designer grasping at straws and unable to fulfill your needs. It's important to be able to identify the scope and technical requirements of your project, such as the kind of look you're trying to achieve, the features and functionalities that you would like to include, and the interactions of your website with other systems. A failure to draw these details out before entering the process will create major problems down the line.
Timelines and Budgeting
Without clear direction, you're going to struggle in estimating launch times and budgeting. Contemporary web design entails a lot of nuance. Considerations include CMS, user experience, and increasingly complex SEO techniques. If you provide your agency or contractor with insufficient time or resources, the quality of the end product is going to suffer, and you're going to lose a number of important features and facets for your new website.
The End Product
There are a lot of ways that your website can go wrong. A poorly designed web page will lack lead generation or business development processes. The goal of your launch is to establish credibility, as well as identify and nurture leads. A rushed or underfunded site isn't going to achieve these ends. Additionally, your website may fail in responsive design; it may be inaccessible or clunky across platforms. With the growing dominance of mobile browsing, that's the sort of blunder that's going to cost you in a major way. Finally, you might end up with basic design flaws like poor layout or bad navigation. If your end user winds up at a difficult-to-navigate page, you're going to experience high bounce rates and low conversions.
A lot of the basic blunders with website design revolve around poor project management. Entering the process with a clear strategy and proper planning can help you avoid a lot of the major stumbling blocks. Once you're finished with the process, you can finally take a deep breath…sort of. When you've done everything right and produced a great website, remember that you're not really done yet. The web is constantly evolving. You need to be measuring and refining your performance regularly and diligently. If you take it all to heart, you'll hit the ground running with your brand new, flawless website.
Feel free to share below some valuable things you have learned throughout the web design process.