There is nothing more frustrating than not being able to make changes or edits to your existing website. Whether you have been relying on your IT department, your "website guy", or are working with some incredibly complex and outdated CMS (content management system), we have some good news. Below are the top 5 content management systems being used today.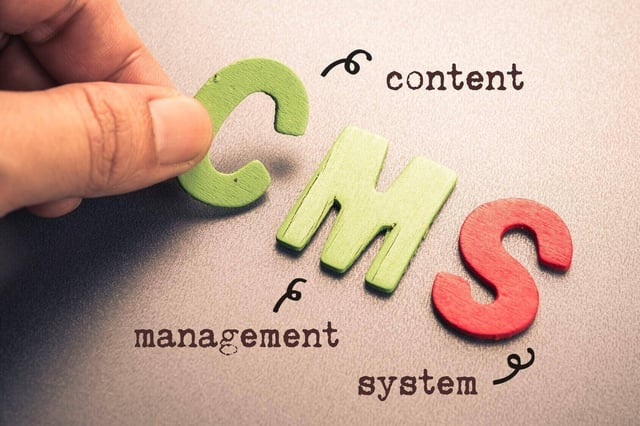 1. Wordpress - Wordpress is based on PHP and MySQL, which is free and an open-source CMS. If you just read that and got lost-that means it won't cost you anything and is user-friendly. It is the most popular blogging system used on the web, exceeding more than 60 million websites. This CMS is great for static or informational websites and tends to be the more user-friendly CMS. You can also have several authors. There are many plugins with Wordpress; however, you want to be sure and only pick the top-rated ones. Keep in mind that plugins can have vulnerabilities. Overall, minimal technical skill is needed.
2. Drupal - Drupal is also written in PHP, it's free, and it's open-source. Drupal is more sophisticated than Wordpress and has much better security. There is a lot of powerful collaboration and content creation readily available for user roles and permissions. You will find many enterprise businesses and the government using Drupal as their CMS. Thus, it requires a more technical skillset to use when comparing to Wordpress. There is argument that Drupal is faster with complex data and high traffic.
3. Magento - Magento is used with eCommerce websites and is an open-source platform using PHP. It is a self-hosted solution (meaning you will have to find a server for your needs). It can be heavily customized that allows you to have a powerful e-commerce solution. Administration is easier with Magento due to reporting. You are able to get detailed reports on the performance of the website. With regards to security, Magento makes it easy to be PCI compliant by offering integrated payment gateways. In addition, you can have multiple store-fronts with a single backend system. Discounting systems tend to be stronger with Magento, allowing for multiple options.
4. Shopify - Shopify was founded in 2004 and headquartered out of Canada. It is an eCommerce CMS that is extremely cost effective for startups and small businesses. This is a hosted solution (meaning Shopify hosts your store) and they offer many payment gateway options (over 70 payment processors). Shopify tends to be more user-friendly, but may limit you in customization capabilities for complex situations. Being that it is a hosted solution, you do get access to 24/7 support under their hosting plans. Shopify is also certified level 1PCI DSS compliant.
5. Custom - A Custom CMS only makes sense in complex situations. There is no sense in reinventing the wheel unless you have good reason to. If you have a complex workflow that a pre-packaged CMS does not offer out-of-the-box, than this route might make sense.
In summary, there are many options with regards to the best content management system to use on your project. It really depends on your requirements and what you are looking to do with your business.