Search engine optimization is a nuanced, complex and hot field. Given that smart phones have quickly become an extension of the human body and "to Google" has been an entry in the Oxford English Dictionary for over ten years, it isn't hard to see why high organic search ranking is such a sought-after status in e-commerce and web development. If you're trying to make a mark on the internet, search ranking is priority number one and for good reason. That said, it's important to realize that SEO is not a magic wand; it's not the answer to all your problems; and there are no guarantees. There are a number of hard truths about SEO to keep in mind as you proceed into the online marketplace.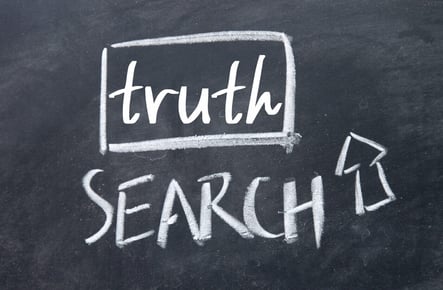 1. Results are Not Immediate
Search engine algorithms take time to index content, so if you're expecting instant results from SEO, you're going to be disappointed. Tangible results in terms of search engine ranking can take several months to materialize. Keep in mind that you're inevitably dedicating funds to SEO for more than just visibility. When it comes to return on investment, you're looking at an even longer time frame, realistically, up to six months for a visible ROI.
2. Results are Not Permanent
The tech industry is defined by innovation; Google and Microsoft are historical tech giants. On that account, it shouldn't come as any kind of surprise that the algorithms behind Google, Bing and other search engines are constantly evolving to deliver better results. For the end-user, this means faster and more accurate searches. For your SEO campaign, it can mean that your results vanish overnight and you're forced to start from scratch at the drop of a hat.
3. Questionable Practices Risk Penalization
Speaking of hats, like any other tech community, there are white hats and black hats in SEO. Certain companies take pride in following strict guidelines in their SEO campaigns, while others will more than happily bend and break rules to produce results. The issue with black hat tactics like spam comments, duplicate content and cloaking is that while these methods frequently produce short-term results, they usually get noticed by search engines and result in penalization.
4. SEO Success Requires Prepared Infrastructure
If and when your homepage does finally blow up on the web, you need to make sure that you're prepared. Your website has to be able to handle potentially huge spikes in traffic, which is great for business provided that you can accommodate it. Otherwise, if things crash when people finally notice you, you're looking at sky-rocketing bounce rates. It's also worth noting that tremendous visibility is going to attract your competition along with your target market and you may have to prepare for the imitation or theft of your strategies.
5. The Human Element
It's possible to completely follow SEO guidelines while still producing poor content. When users stumble on to pages with an endless stream of blue links, scarcely coherent writing and unpleasant or non-existent layout, even the least tech literate of users can smell something fishy. Those kind of encounters tarnish your brand name and erode consumer trust, which is really just another reminder that content is king.
All said and done, SEO is still a tremendously valuable investment for your website, it's simply important to understand its limitations and proceed with an informed mindset.