Pay-per-click advertising can be an excellent way to boost your sales and advertise your goods or services. Research has shown that ads, depending on their placement, can positively influence your site's click-through rate.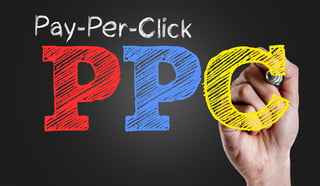 PPC marketing has been a useful tool for many businesses. A study conducted by the Interactive Advertising Bureau concluded that search banners made up nearly 40% of advertising revenue online. Some of its benefits include the following:
You're only charged for the ads that users click.
You can determine how much money you want to spend on the advertising budget from the start.
Your advertisements are targeted to readers who are more likely to be interested in your services.
How to Maximize Your PPC Advertisements
Make use of tools.
Creating a PPC marketing campaign that works for you can be simply with the help of useful tools like Google Keyword Planner to help turn search users into potential customers.
Build a large keyword bank.
So much of your traffic will come from keywords users searched for, so building a database of thousands of words and phrases will help you reach your target customer.
Increase mobile advertisements.
Mobile users more likely to respond positively to ads than readers browsing on a personal computer. Moreover, the amount of money being spent on mobile ads is expected to double by 2018. For these reasons, boosting your mobile-specific campaign could increase your sales.
Make use of filters.
You can set filters to exclude regions that you don't provide services to and block IPs of competitors. Both of these tweaks can help you save money by reducing your exposure to readers who aren't interested in your goods or services.
Choose when you want to advertise.
PPC allows you to schedule your advertisements to appear at a time during the week that will yield the most results. With a bit of research, you will be able to find out when you can best reach your target market.
How PPC Can Work for You
Successfully incorporating PPC ads into your marketing campaign is one of the fastest ways that you can reach your target demographic. It is also an excellent way to research your brand and marketing strategies, as it gives you the chance to see how effective your campaign is without spending excessive money. Furthermore, since PPC works with keywords, its success or lack thereof is a great way to help you get an idea of how can improve your SEO. For these reasons, PPC advertisements can assist you with taking your business to new heights.