"One of the most wonderful things in nature is a glance of the eye; it transcends speech; it is the bodily symbol of identity" - Ralph Waldo Emerson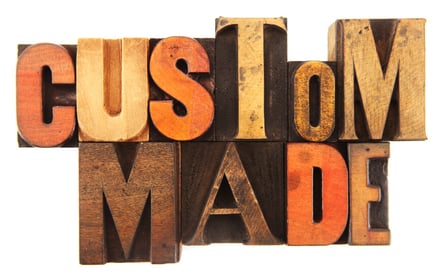 Your identity is important with regards to your company and so should be your website-the very place that shows your prospects why they should do business with you over all the other companies they could choose from. People often come to The Creative Momentum, based out of Atlanta, Georgia, and ask what is the benefit of a custom website and what does that really mean?

What we tell them is this:


Visual Appeal
We start from a blank canvas, which means that we can do anything that you can possibly think of. Now innovation comes into play, which captures your audience. You then differentiate and are no longer "everyone else". The user experience is better for your prospects because we know the latest technology, understand your company's vision, and apply it to your website.
Branding
Due to having a custom website with custom graphics, you now stand out and people will remember you. Your content is now being read, people are staying on your website longer, and you are now getting conversions.


Flexibility
Your custom website can now scale with your business. We setup the proper architecture in the beginning so you are ready to grow, which saves you money in the long run.


Improved Customization
As you know, you will be customizing your website on an ongoing basis and this is much easier to do with a website that is custom versus a clunky template with lots of unnecessary code.


Clean Code
We are known not only for our custom web design and graphic design, but also for our clean code. This is important for SEO and making your website search engine friendly, so you can be found.


In summary, template websites take shortcuts. You have specific needs and goals that need to be met for your business and a "one size fits all" approach is not going to cut it. Contact us to start the momentum and differentiate yourself.