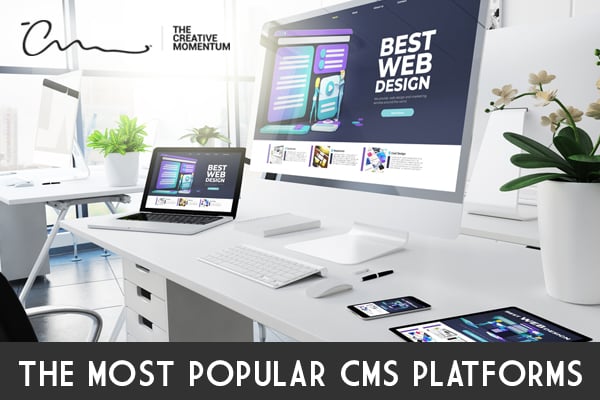 One of the most important decisions to be made when preparing to develop a website is which content management system (CMS) to use. There are many great choices out there, but specific platforms are better suited to certain industries, while others might be easier for developers from specific backgrounds to use. Here is a brief overview of some of the most popular CMS platforms available to help you decide which tool will work best for your webpage.
---
What is a CMS platform?
A CMS platform is a program that allows web management teams to publish content on their webpages with ease. A simple CMS would, in effect, be a lot like a text editing program such as Word, except the text you type into it publishes on the webpage it's set up to manage.
In reality, CMS platforms are far more complex than that, and they enable developers to format content, index it, update it, and add plugins to support various applications. An important distinction to understand is that a CMS is not the same thing as a website builder. A website builder is a program that allows individuals to construct a website without any prior coding knowledge. Two popular website builders are Wix and Squarespace. These builders are typically designed around a graphic interface that lets users drag and drop elements into it.
Website builders are fantastic - they make it possible for anyone to quickly create their own website - but a CMS is a much more powerful tool. Opting to build your website off a real CMS removes any limitations that you might encounter down the road and enables a superior final design.
Let's look at some of the most popular CMS platforms.
---
WordPress

What to know:
The most popular CMS available
Easy-to-use
Can be used for both basic and complex website projects.
Free to use, open-source technology

Since WordPress's launch as a blogging platform in 2003, it has become a dominant force in the CMS industry, with about one-third of all websites using WordPress technology as their base.
WordPress has an easy-to-use, free-to-download program based on PHP and MySQL technology. For simple blogging tasks, the publishing tools couldn't be easier, and the software accommodates many setups.
Don't let its ease of use trick you into thinking it can't handle bigger projects, however. Billion-dollar companies run websites based off the WordPress CMS platform. While there are other great CMS platforms out there, WordPress is always a solid choice.
Shopify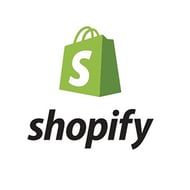 What to know:
Best for eCommerce websites
Built-in features include shipping, inventory, payment and discounts
Requires a monthly subscription fee
If you are designing a website whose main purpose is to run an eCommerce business, then you should consider Shopify.
The platform is designed to be as easy to use as possible so that business owners can focus their attention on running their company and satisfying customers. Extensions allow websites to adapt to the specific type of store that best suits the products being sold. Plus, credit card payments are easy to process though the built-in payment option, Shopify Payments.
Unlike WordPress, however, Shopify is a Software-as-a-Service (SaaS) CMS platform. This means that you'll pay a monthly fee to use the program. However, this also means that Shopify manages all of the more technical issues, such as security, hosting, and SSL certifications, and it keeps all of those aspects running while you focus on managing sales.
Drupal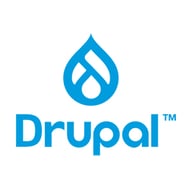 Designed for more technically complex projects

PHP and HTML knowledge or professional help required
More secure than competitors
Ideal for enterprise sites
Free and open-source
Drupal's CMS is a more technical platform, designed to accommodate more ambitious projects. In order to get the most out of Drupal, you'll need either a solid working knowledge of PHP and HTML or a professional web developer's assistance.
While you can find some especially useful plugins for Drupal, there are not as many available as there are for WordPress. The platform really shines if you have a specialized need for custom posts and a team capable of creating and managing them without much assistance from the software itself.
Drupal is also well known for being the most secure of the major CMS systems. If you are looking to build a business or enterprise site and have the team to manage it, Drupal is a great choice.
Magento
What to know:
Adobe's CMS product
Scalable as a business grows
Well-supported through Adobe
Requires a (pricier) monthly subscription fee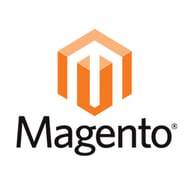 Another open-source CMS platform, Magento from Adobe, is a great option for entrepreneurs who need a scalable CMS platform. Magento offers many different web design solutions for business owners of all types, from the free basic version to cloud-based hosting and storage solutions that can accommodate enterprise operations.
In fact, some of the biggest brands in the world depend on Magento. Ford, Coca Cola and Nike all trust Magento to handle their websites. However, the support that these companies expect comes with a hefty price tag.
If you run a company with a big footprint, Magento is a great choice that offers an expansive infrastructure. However, it will most likely come at a higher price tag than many of the other options on this list.
Webflow
Flexible and user-friendly

It's Webflow Editor helps users do more with less
Webflow is an all-in-one web design tool and CMS that's known for its flexibility and user-friendly interface. Featuring drag-and-drop HTML and CSS styling, users love its web design capabilities -- but its CMS features are where it really shines.
The Webflow Editor offers easy to use content management capabilities, including live prototyping for site mock ups, reusable templates for dynamic content, and landing page generation tools. You can even create Interactions that imitate custom Javascript animations. Webflow is also unique in that it uses no client-facing plugins, which can bring stability to the CMS over time. Overall, it's a great platform that can do a little bit of everything.
---
Utilize a CMS Platform to Build Better Websites
To get the most out of your web design, start your project off right by finding the best CMS platform for the project. With a little effort, you can design a webpage that will help your business stand out from the competition and deliver a seamless experience to customers.