When it comes to technology, change is inevitable, and few areas of technology are more fast-paced and constantly evolving than the web. It's easy to grow complacent after you've successfully launched a website for your brand or business, but maintaining an online presence means vigilantly keeping up with the online landscape. If it's been a while since you've updated, you want to keep an eye out for these tell-tale signs that your website needs a serious overhaul.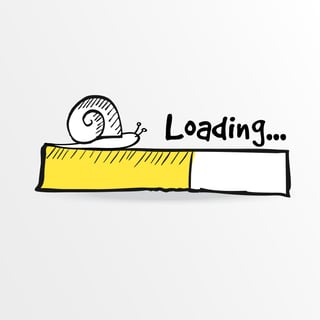 1. Slow Loading Times
There are two words that have deeply defined the internet age: instant gratification. The internet is a fast-paced environment and nobody likes waiting around for what they want. If your website is sluggish with load times, the odds are that it will increase your bounce rates as users seek out competitors with optimized web pages. A one second delay in page response can result in a 7% reduction in conversions.
2. Security Breaches
Older sites are much more prone to security threats than updated ones. Outdated plugins and APIs are more vulnerable to attack. If you're seeing suspicious activity, losing your webpage or clearly being attacked, it's definitely time to revamp your homepage and secure your investment.
3. Poor Conversion Rates
There are a lot of different variables that can factor into whether or not users are responding to your CTAs, subscribing to your newsletters, buying your products or registering to your website. It could be your content, demand for your product or a whole host of other issues. One thing, however, is certain. You can't control the marketplace, but you can ensure that your website isn't working against you. If you're experiencing poor conversion rates, a website overhaul may just boost your numbers. Only about 22% of businesses are satisfied with their conversion rates.
4. No Brand Personality
Open up your homepage and take a good, hard look. Ask yourself what it says about you and your brand. A website is a lot more than an online business card. It's an experience for your user. It's a conceptualization of your brand. Developers are constantly pushing boundaries, reinventing norms and completing shifting the status quo. If you can't look at your website and point out anything unique, eye-catching or communicative about your brand and values, it's definitely time to make some changes.
Change isn't always easy, but it's often for the best. When it comes to maintaining your website, it's a basic condition, not an option. If you find yourself stumbling across any of these warning signs, definitely consider bringing your homepage back up to date.
What led to your website overhaul? We would love to hear the challenges you are currently facing and your plans on overcoming them!