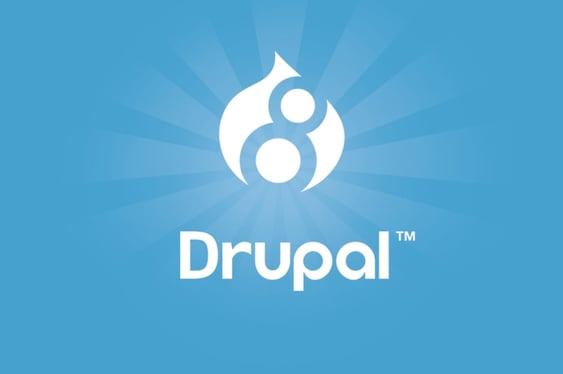 What is Drupal Development?
Drupal is a free content management system used by over 1,000,000 companies, including well-known sites like Fox News, Wea
ther.com, Timex, The Economist and Johnson & Johnson. Web developers love Drupal because it is open source software, written in PHP code, and can be shared and used byanyone.
Flexibility
Modularity in your website is important as you scale your business. Drupal Development gives you the ability to add on to your site without completely redesigning it. If you start with Drupal as the foundation, there are thousands of add-ons your web designers have access to. Designing your site once isn't the only monetary benefit of using Drupal. Drupal is absolutely free. There are no licensing costs, no fees, nothing. Bottom line: Drupal Development saves your company money.
Security
Drupal has enterprise-level security and site scale. It also provides in-depth security reports, which is why websites like whitehouse.gov use it.
Why is Drupal Development free?
Collaboration is at the core of Drupal's principles. There is a large community of web professionals that share code, ask questions, answer questions and provide their own add-ons — just because they're nice people, enthusiastic about web development.
How is Drupal different from other CMS?
WordPress, Joomla and Drupal are established leaders in the world of content management. They are all user-friendly, though Drupal requires you to have some IT experience. They are all free, stable, secure choices. The drawbacks to WordPress and Joomla is that they are each best suited for particular types of sites. WordPress is great for blogs and corporate websites. But Shopify, Bigcommerce, and Magento are better for e-commerce websites. Drupal can be used by anyone. It is far more versatile and the ability to scale is really endless.
Why do I still need a web design firm?
Yes, you could dive in, grab a template from Drupal or another CMS and head for the hills. But there is so much more to running a website. Plus, why use a template when you can build a unique, custom design that is tied into Drupal as your CMS? You wouldn't want your competitor buying the same template and looking the same as you!
There are professionals who specialize in User Experience and User Interfacing. Have you ever gotten to a website and been frustrated by the way it works? Would you know how to anticipate and avoid those problems on your own site? A great web design firm will save you a ton of time and midnight oil trying to fix customers' frustration with your site.
After you design a site, you still need to find a place to host it. For example, Acquia is the best hosting option for Drupal content management systems. And knowing that is the reason web design firms are really there for the long-haul. They're also inbound marketing and SEO experts, because what is the point of the website if no one sees it?
The Creative Momentum is a web design firm with experts ready to create, host and maintain a professional website that is user-friendly and highly marketable. We use Drupal, WordPress, Shopify, Magento, and Custom content management systems for a variety of websites and can recommend the one best suited to your business. We can't wait to connect with you and get started.