Is Your Content Hurting, or Helping, Organic Traffic & Rankings?!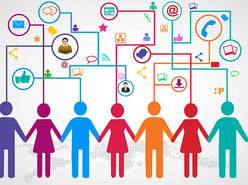 There is a definite gulf between good writing and good content. Online, many technical and qualitative factors are required to ensure content is not only good, but also contributing to the financial goals of your business. Our multifaceted services look at all factors, considering future factors, as well as old factors. From making your site fully accessible, indexable, and shareable, we do things to get the rich media on your site to to every nook and cranny that matters.
Content analysis considers a number of questions:
Are you producing enough content in comparison to your top competitors?
Are you producing the kinds of content your customers want and need?
Are you really gaining the maximum value of your content, both on your website and elsewhere?
Can the content you produce be found and shared easily enough by your preferred audiences?
We can answer all of those questions definitively. After this analysis, you'll be able to, too. It's not just about creating the content. It comes down to creating the right content, at the right time and place, and getting it in front of the right user. From content strategy, to content creation, distribution, management, and curation; we make your content work for you.
Technical View of Your Content — Audits, Action Plans & Integrations
We provide unique and highly technical SEO solutions for the deepest and strangest SEO scenarios. We've seen it all. Have you been hit hard by a Panda or a Penguin? They sound innocent enough until they drop you off the first page due to algorithm updates. Are you worried about the damage by link rot? We've got the answers, and we dare you to stump us!