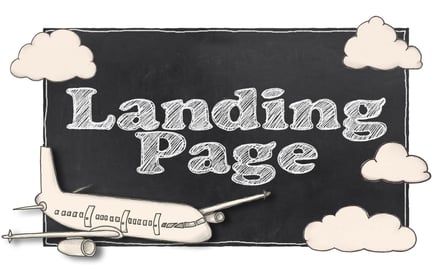 The way you set your landing page up is important. It's one of the first impressions that customers will have about you, and it's usually the only chance you have to convince the visitor to follow your call to action (CTA). It's vital that your landing page is easy to navigate, has a clear CTA, and is easy to read. But if it were just that simple, you wouldn't need to keep on reading, would you?
Product Reviews Can Boost Your Conversions
Product reviews play an influential role in helping someone decide if they want to spend their money on your goods and services. Almost 70 percent of online consumers prefer to read a product review before spending money on a product, and further research into product reviews has found the following results:
Nearly 85 percent of people think online reviews are as reliable as personal recommendations.

Roughly 9 out of 10 customers will form their opinion about the company before reading 10 reviews.

Almost 75 percent of customers disregard reviews older than three months.

58 percent of customers believe a star rating is important for having a successful business.
This data doesn't only demonstrate how important product reviews are, it also shows how placing reviews on your landing page can increase your conversion rates.
Consider Adding a Live Chat Feature
Roughly half of online customers believe that having an online chat feature is one of the most important components of a good website. Additionally, more than 60 percent of customers are more likely to return to a site that has a live representative that can answer their questions.
The average customer doesn't want to spend time reading through FAQs to find an answer to their question. They'd rather speak to someone who can understand their unique set of problems or concerns. Adding a live chat option to your landing page can capitalize on that need and keep them on your site longer, increasing their chances of selecting your product.
Make Your Services Known
Be sure to clearly state what services you're offering on your landing page. Remember, people aren't mind readers and the average user isn't going to spend their time sleuthing around to see what you're about.
Use your landing page to communicate to readers what you have to offer, along with why you're better than the other competition on the market. You also want to have a clear and concise CTA that lets your readers know that they can purchase, contact, or learn more about your product by clicking the nearby links.
Make Your Page Aesthetically Pleasing
Incorporating some of the principles of visual hierarchy into your landing page is essential. Having a good-looking landing page means having a site that's more likely to convert. Here's how you can do it:
Avoid making your page look cluttered with excessive images and loud colors.

Have your CTA somewhere in the site that's easy to read, but not in the way.

Make sure to clearly define which text or images are links.

Keep your landing page simple – no pop-ups and videos that autoplay, avoid complex forms, and move your company history and philosophy to an "About us" section.
As you can see, much of what makes a landing page successful is making important information convenient to access.