SEO Strategy Development & Support
Your SEO strategy should put you high enough in search rankings that you're seen regularly by your preferred customers. How well is your SEO achieving all of its goals? Could it be doing a better job in some areas? Don't wonder. Get answers. Our SEO strategy services give you an all-encompassing solution for examining and resolving all factors that affect your rankings, organic traffic, and potential business.
SEO is forever changing, and we are in the forefront, thinking and predicting, preparing and testing. Whether you have been actively managing your organic presence for years, or if you just purchased your domain and built your website, we help clients develop long-lasting custom SEO strategies, that are based on business goals and drive ROI.
Support & Evolve SEO Strategy...by Unifying Paid, Owned & Earned Media Campaigns!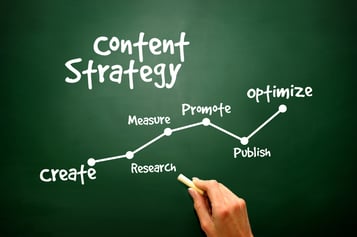 We offer healthy and effective ongoing managed monthly services for Earned, Owned and Paid marketing campaigns that help support your strategy and scale for ongoing campaign needs. Each marketing category works in tandem to aid the trifecta, drive further qualified traffic and produce more conversions.

Owned Media
Owned media is the channel a brand controls, such as a website, mobile site, blog or Twitter account. This type of media builds client relationships and increases your reach; it's also an excellent option because you have total control over your content and the ability to target niche audiences. However, it doesn't offer guarantees for ROI and can take some time to scale.
Your owned media channels are outlets filled with potential; we can assist you with optimizing your marketing campaigns to make sure you leverage them in the best possible ways.
Paid Media
Paid media occurs when a brand pays to leverage a channel, such as displayed ads, through SEM services, PPC management and sponsorships. Although it's easy to scale and helps you stay relevant, paid media can be tricky, since it's often seen as too salesy and has a declining response rate.
We can help bring you the best possible ROI by managing your campaigns and helping them work in tandem with your owned and earned media.
Earned Media
Earned media occurs when the customers become the channel. This situation provides the ideal opportunity for companies to listen and respond to their audiences; it's also the most credible form of media and is often the result of well-executed and well-coordinated owned and paid media. The difficulties with earned media focus on your lack of full control, and the difficulties you may have with scale and measurability.
Understand the value of each media type, and remember these three channels are best used in conjunction with one another. We approach these challenges with forward-thinking and proactive strategies to help make your earned, paid, and owned media work efficiently.